Congratulations! Whether this is your first baby or your fifth, your journey together is going to be filled with moments and milestones that you'll want to remember forever. At Tessera, we believe that recording those memories should be simple and stress free. So to help create the best memory keeping experience, we've compiled our favorite tried-and-true tips for filling out your Baby Memory Book.
Take Out the Pages You Don't Need
We know that every family is different – so why should their baby books be exactly the same? Our pages are printed on one side and bound with hidden screw posts, so if something doesn't apply, you can take it out without losing any detail.
Use Your Camera Roll
Can't remember when your baby first rolled over or what their first food was? Chances are you have a picture on your camera roll! Use your photos to jog your memory and help with the prompts. Don't worry about being exact if you're trying to recall a date. We've often filled our own books with the season and the year. This also works well if you're filling out your baby book for an older child.
Rearrange the Inside
Your book was designed with flexibility in mind. Want to add more photos to go with one of the prompts? Simply rearrange the blank pages in the back of your Baby Memory Book and add your photos and keepsakes where you want them.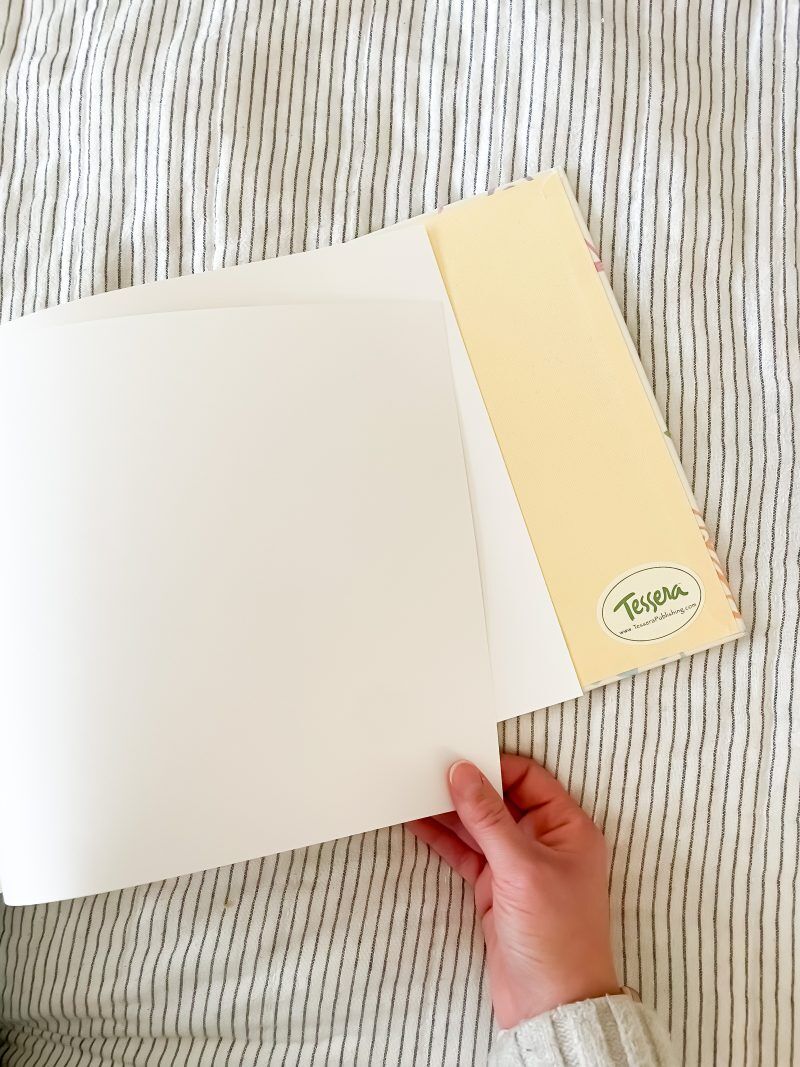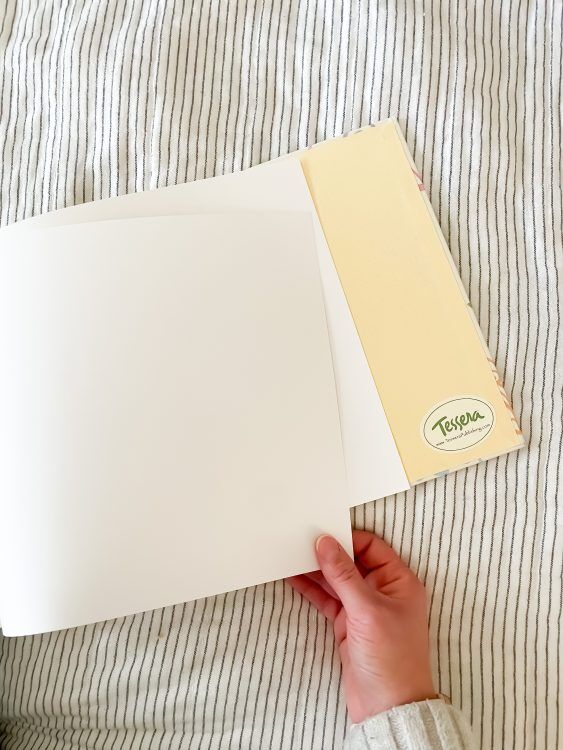 Utilize the Keepsake Box
Not only is your Tessera box perfect for keeping your Baby Memory Book safe, it's an easy way to store ultrasounds, photos, hospital documents, paperwork from checkups, and other keepsakes that you want to add to your book later.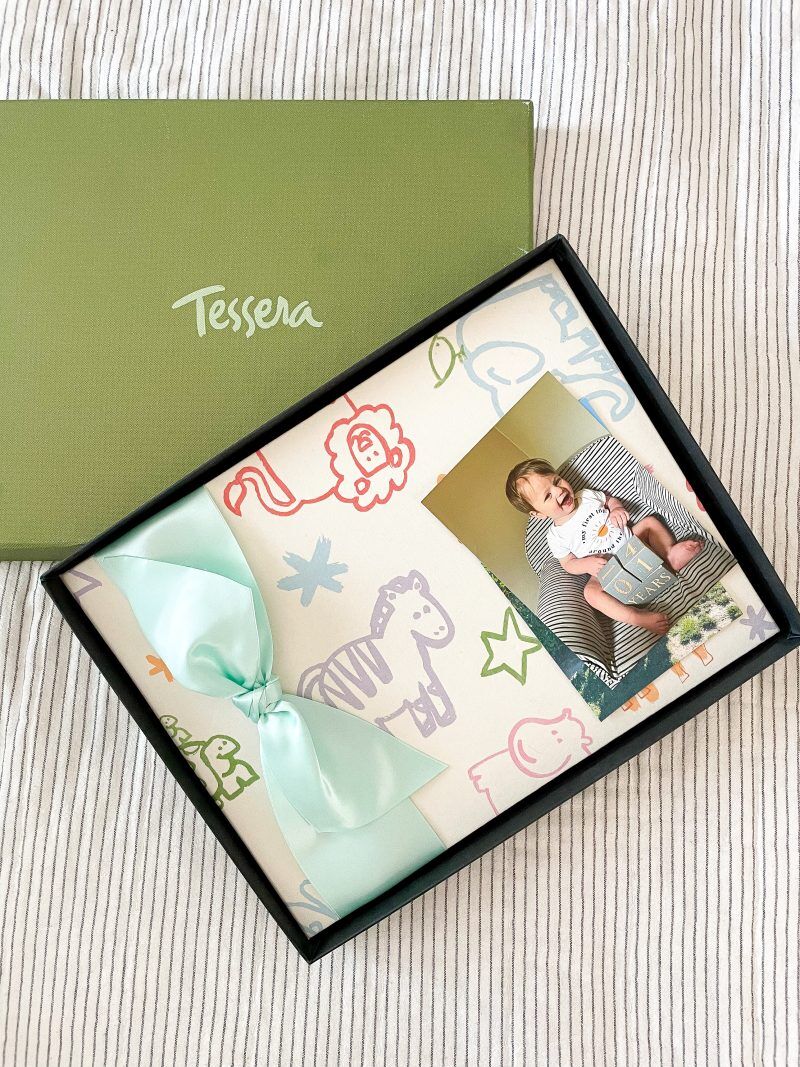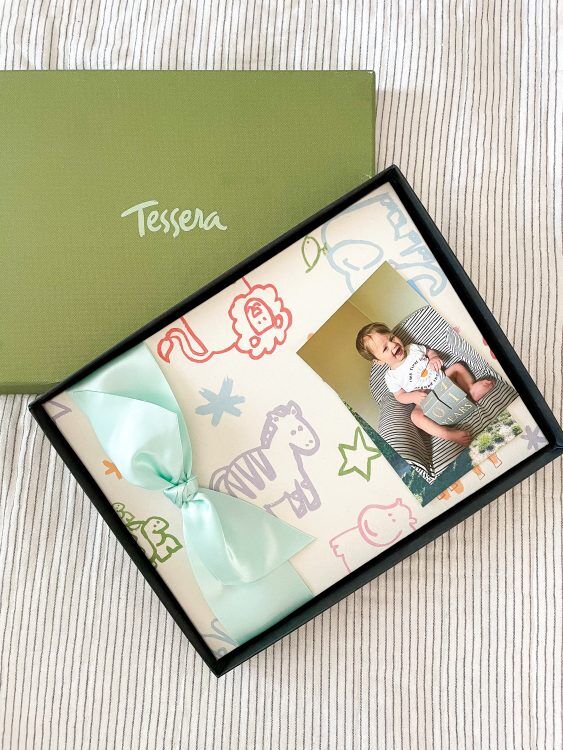 Don't Stress if You Make a Mistake
Mistakes make us human! If you write the wrong word, cross something out, smudge the paper with your pen, it's OK. Your baby will one day appreciate the imperfections.
As for the bigger things like coffee spills, toddler scribbles, or ripped pages – we can help. Replace a single page, a group of pages, or even the cover on our website.
Expand Your Book
Your Baby Memory Book spans through your child's third birthday, but if you find that you want to add more details or more years, you can!
Expand your book at any time with our Additional Insert Pages. These pages capture anything from an adoption or IVF experience, to Baby's first holidays, and even details about their grandparents or their first vacation.
Follow Us for Inspiration and Ideas
We frequently post memory keeping tips and how-tos on our website and socials. Follow along on Instagram, Facebook, or Pinterest.
You may also love our posts on How to Include Grandparents in Your Baby's Memory Book and Creative Ways to Capture Baby's First Year.
Have a question or want to say hi? We'd love to hear from you! Send us an email at customerservice@tesserapublishing.com or fill out our online contact form.