Don't blink! Nothing goes faster than the first 12 months of your child's life. Between the sleepless nights, new milestones, and adventures you'll have together, it truly goes by in a blur. The good news? There are many ways to remember it all (or at least most of it)! Simply start with our Blank Book and read on for creative ways to capture Baby's first year.
Tessera's Blank Book offers the most flexibility of any of our books. With 42 blank removable pages, it's the perfect way to create a custom keepsake. (For a more traditional way to capture baby's memories and milestones, don't forget to check out our Baby Memory Book and see our blog post on Creating a Custom Baby's First Years Memory Book!)
Here's how to get started:
First, Create Your Custom Book
Start with your choice of cover and add personalization with a ribbon and/or plaque.
Some ideas for a custom name plaque: Baby's First Year, Your Baby's Name with the date they were born, [Your Baby's Name]'s Memories.
Or, simply add a customized first page.
Make it a Photo Album
Each page side of the Blank Book comfortably holds two 4×6 photos with plenty of space to doodle or write captions. Create a photo album of your baby's first year by adding a handful of pictures from each month. Depending on how you use your book (both page sides, or one page side) you can add up to 14 photos per month.
Since photos add to the thickness of the pages, we suggest using the screw post extenders that come with your book so it closes comfortably.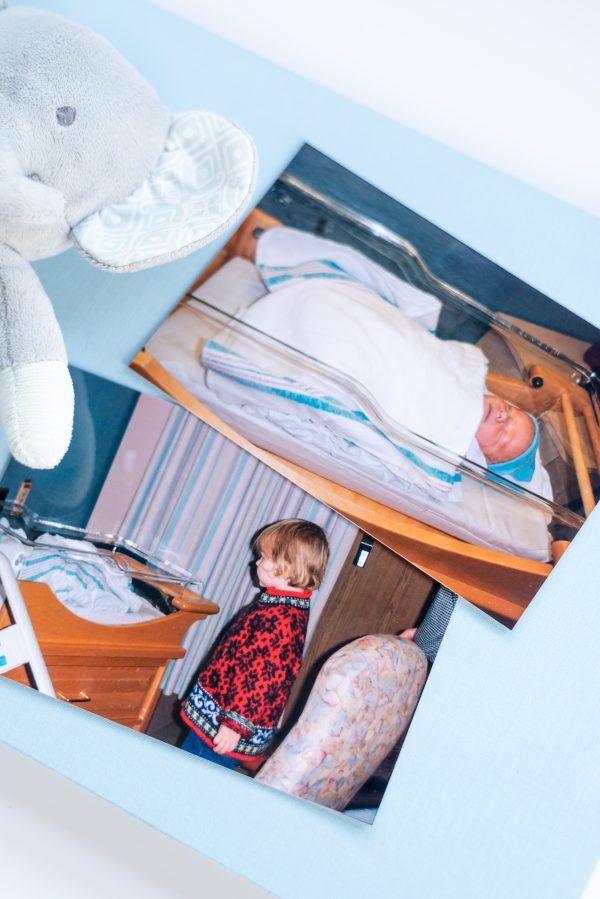 Add Baby's First Year Pages
Depending on how you're using the Blank Book, Baby's First Year Pages are a great way to add more structure to the pages.
Each page is designed to track months one through twelve of your baby's first year. Prompts include the date, their height and weight, this month's changes, and memorable moments. There's a spot for a 4×6 photo, too.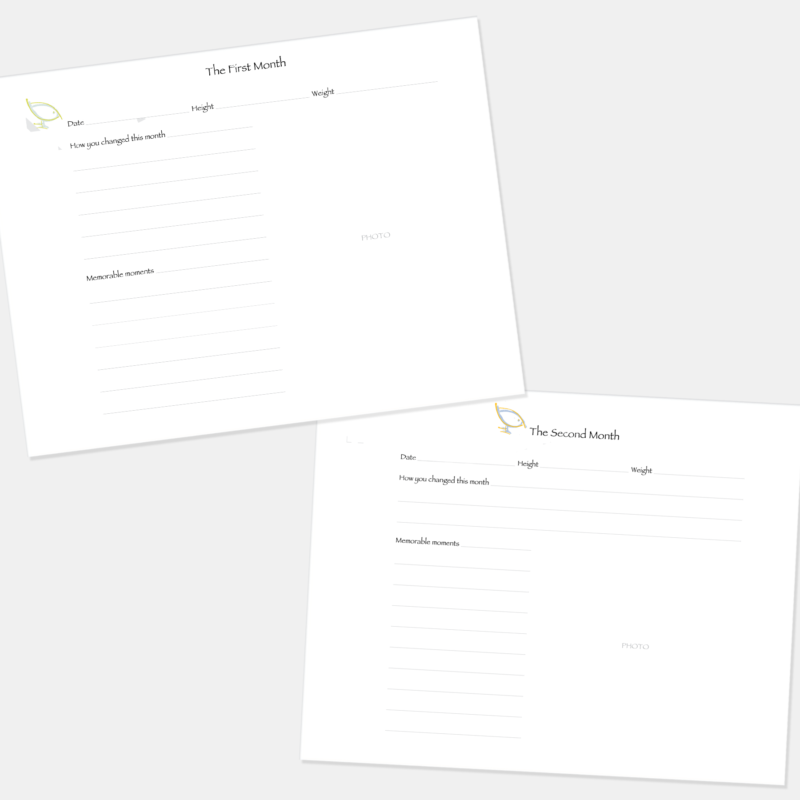 Include A Letter to You Pages
Just as each month of pregnancy brings a new milestone, so does each month of Baby's first year! Use our pack of 12 A Letter to You Pages to write to your little one about new motherhood, their milestones, exciting adventures, or day-to-day life.
Add these pages to your Blank Book in between monthly photos. When you pass along the book to your child one day, they'll treasure the keepsake you've created!
Measure Time with Handprint / Footprint Art
Handprint or footprint art is a fun and creative way to measure how much your baby has grown each month. Take a page straight out of your Blank Book to capture the prints, or glue in a separate sheet. With the larger pages of your book (12.5" x 9.75"), you'll have plenty of space to secure those little prints.
Sprinkle the prints in between photos, Letters to You Pages, or Baby's First Year pages in your Blank Book. You'll be amazed to see how much growing your little one has done between birth and their first birthday!
What are some creative ways you've captured your baby's first year? Let us know if you've tried any of the suggestions above by tagging us on Instagram!