From the twinkling lights, chilly nights, Christmas trees, and Hallmark movies, it's no wonder the holiday season is considered the Most Wonderful Time of the Year! Filled with so many magic moments, the memories you make will become some of your most cherished. But when you've spent your time planning, traveling, cooking, and creating said magic, we get that putting those memories on paper can feel like yet another task. This is where we come in! We believe that memory keeping should be easy and fun. Let us help you effortlessly organize your holiday memories with our tips below.
Start with a Place to Capture Your Memories
Use a blank memory or scrapbook or Tessera's Christmas Memories Book.
Tessera's Christmas Memories Book captures 8 years of holiday memories. Simple prompts make it easy to record your holiday traditions, pre-holiday prep and planning, and Christmas Eve and morning activities. Unlike other Memory Books, our pages are printed on just one side – so you can add or rearrange pages without losing any detail. The blank side of each page also provides additional room for photos!
The prompts in our Memory Book serve as a guide to help you easily organize your memories, but the following tips will work for any book.
Organize Your Photos by Creating an Album on Your Phone
Keep all of your holiday memories in one place by creating an album titled "Christmas" or "Holiday Memories." This will help you stay organized and keep you from having to scroll through the virtual fluff in your camera roll. When you're ready to print, all of your photos will be in one easy-to-access location.
A Tessera Tip: We recommend adding the year to the title of your album. IE "Christmas 2022." If you don't get to your Memory Book this year (trust us, we get it!), you'll still have last year's photos organized and ready to go.
Save Keepsakes – Drawings, Playbills, Christmas Cards, & More!
The holidays are filled with school plays, choir concerts, dance recitals, and more! Save anything you get from these events and toss it into a folder or your Tessera Memory Book's keepsake box. When you're ready to place everything in your book (the week between Christmas and New Years is a great time for this!), you'll have everything ready to go in one spot.
Do you send out Christmas cards annually? Keep one for yourself and add it to your Christmas Memories Book. It's an easy way to keep a record of how your family has grown over the years.
Include The Kids
Ask your kids about their favorite traditions and memories!
Kids are great helpers when it comes to figuring out what to record in your Memory Book. We love filling ours with little quotes and anecdotes from our kids. It's a fun way to capture a snapshot of their personality at this age, plus you might be surprised to hear their favorite holiday memory!
Put It Together
Use the printed photos from your digital album and any keepsakes you've collected to help you fill out your Memory Book.
If you're using the Christmas Memories Book, our prompts will serve as a guide to writing out your memories. Need more space for photos? Take the blank pages from the back of your Memory Book and add them to whichever year needs them.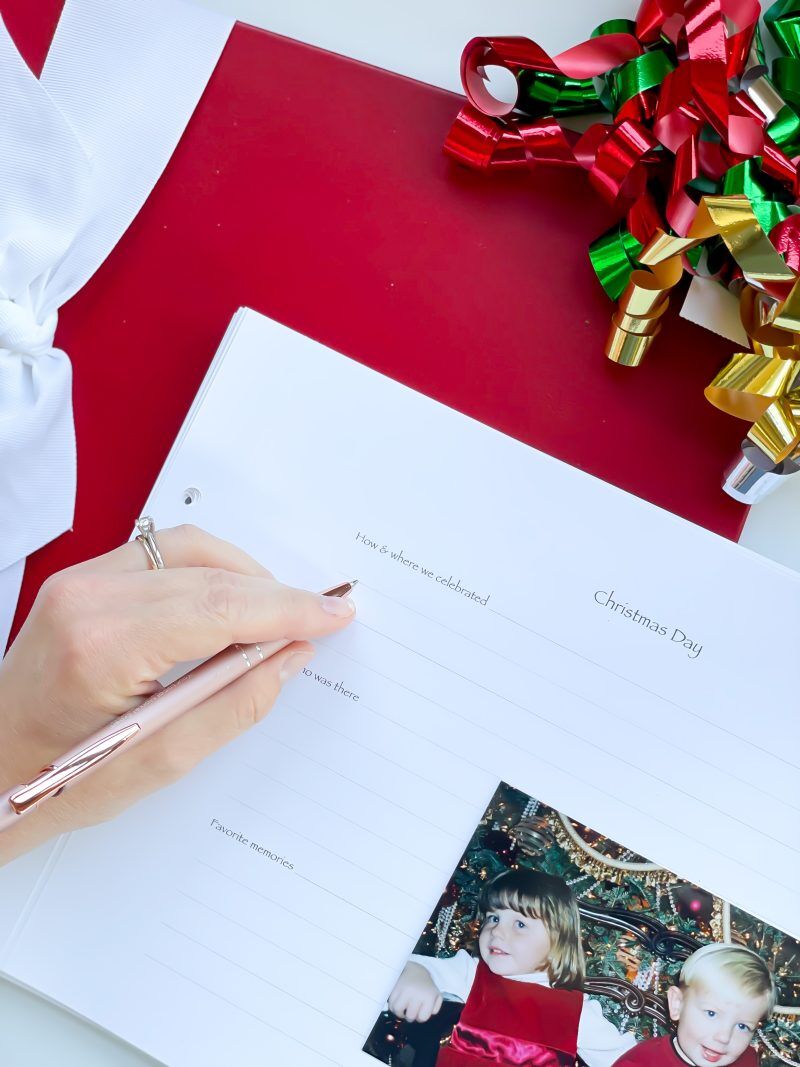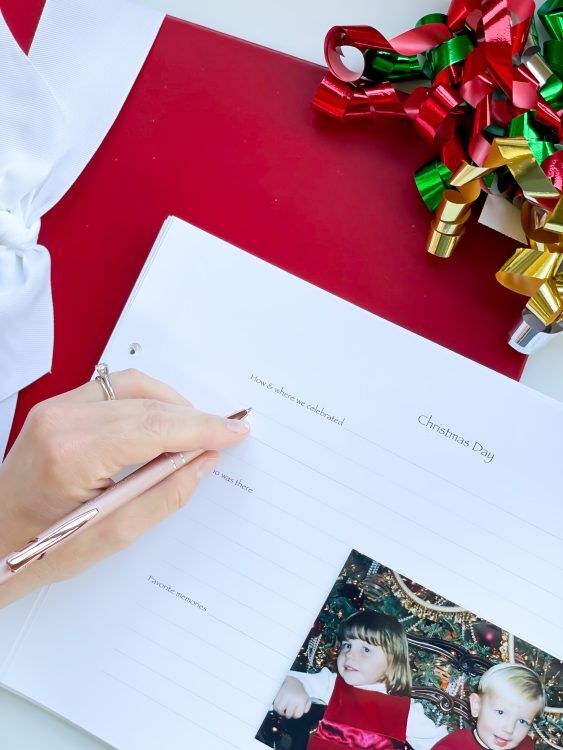 Tag us to share!
We love seeing the memories you've captured with your families. Just as every family is unique, so are their Memory Books! Share yours by using hashtag TesseraMemoryBooks on Instagram, or tag us @TesseraMemoryBooks.