Whether you're in the thick of brand-new parenthood, or you're chasing after your toddler, we know that the nights are long and the days are short. As they grow, each moment slips by faster than the last and before you know it – the beautiful baby book you were determined to fill with every detail, has been sitting on their dresser gathering dust. Trust us, we've been there.
So how do you create that special memory book for your little one when suddenly those newborn days are long past? We've worked with quite a few moms who have done this using our books, and with their help we've created several tips and tricks to help you create your baby book after the fact.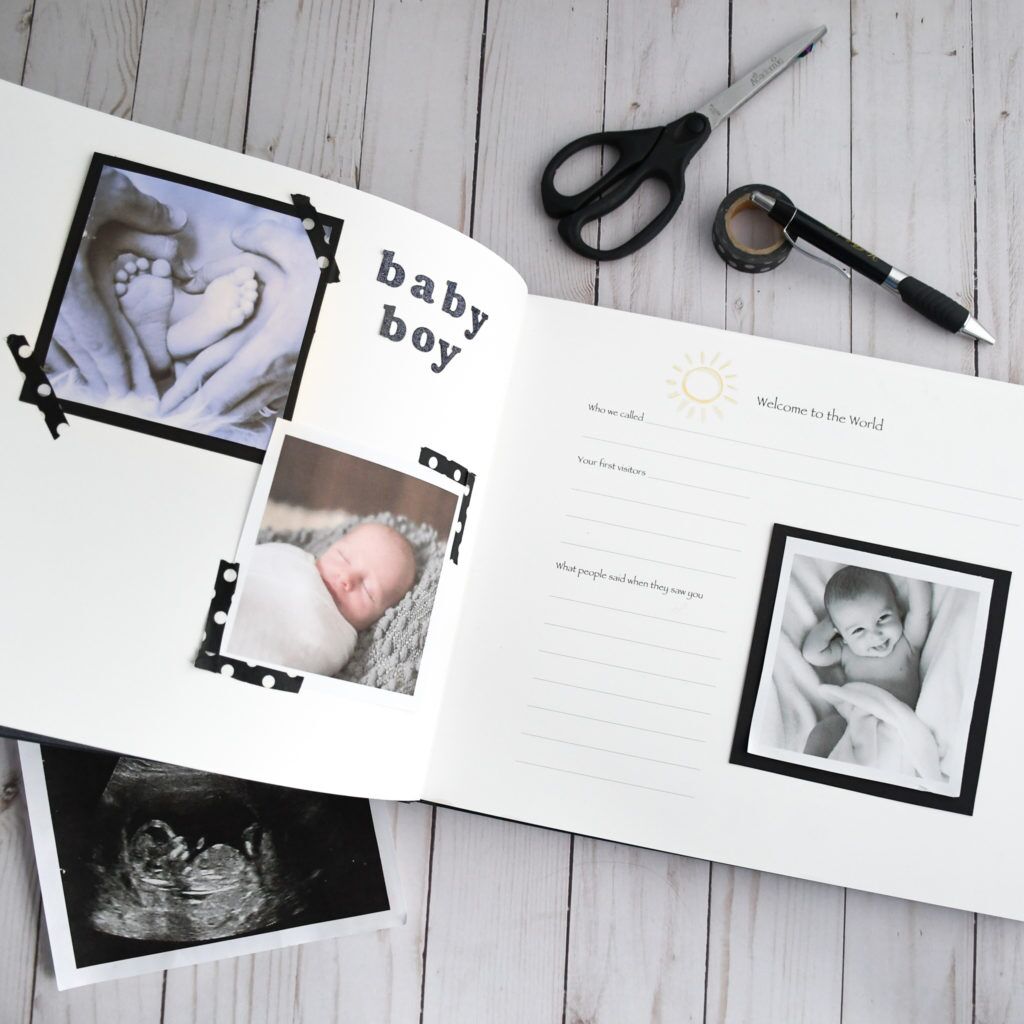 Start With Your Book
Use your Baby Memory Book as it is, and remove pages that include harder to remember dates and details, or buy a Blank or Lined book. You can add a custom title page and pick the Baby Book pages that you want to add. We sell pages 1-12, 13-24, 25-36, and individual pages so that you can completely customize your book. Since you're in the thick of those toddler years and in the mode to create your memory book, you can also add our Additional Insert Pages for Years 4-6!

Find Your Pictures
How many times have you ordered prints and left them in their sleeves? Or snapped a phone pic and quickly forgot about it? Now is the time to dig everything up! Go through your hard copies, or scroll through the digital photos on your phone, and use them to make notes about the events and details you'd like to include in your baby book. You'll be amazed at what a picture can do to jog your memory! Grab your partner or a grandparent and enlist their help, too. They may be able to help fill the memory gaps with cute stories and otherwise forgotten details.
Use Lined or Blank Pages
For the days and details in your book that may be harder to recall (such as the 'When You First' page in our Baby Memory Book), you can instead use the Lined or Blank Pages to fill in the information you do remember. Blank pages with photos are a great way to fill an otherwise light book, or for adding those memories that you may not have the exact details for (such as the date your child rolled for the first time, or took their first steps). We love using our Favorite Memories pages for making any book more complete – you can add in trips, visits to grandparents, classes you took, mommy & me outings, and more. Make these pages as vague, or as specific as you want. Anything goes!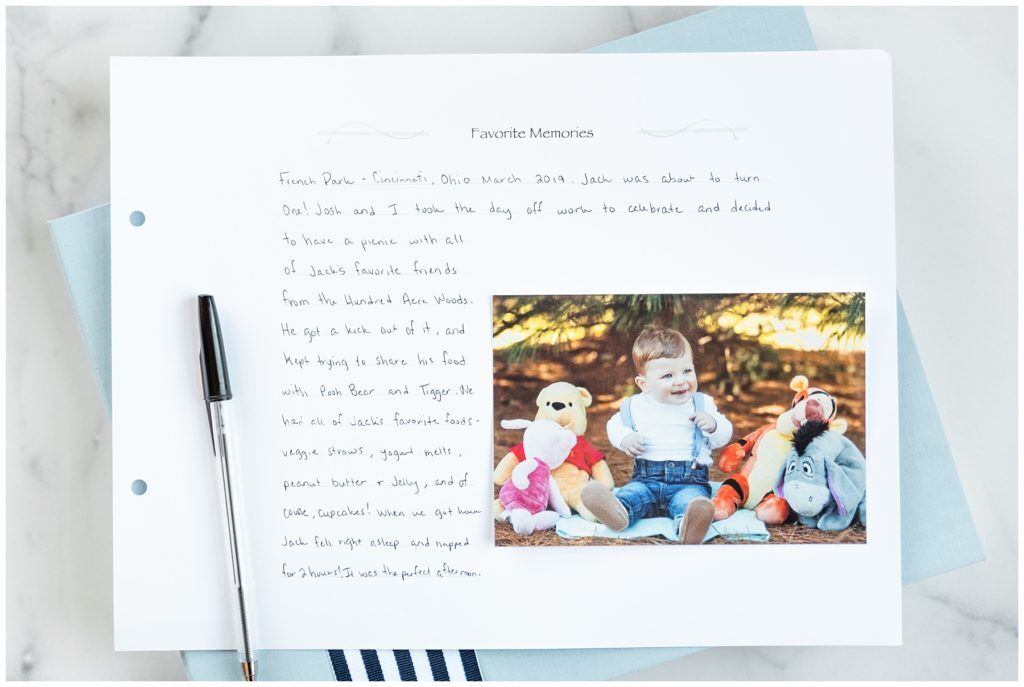 Don't Stress
Don't overthink those harder-to-complete pages. Anything you write is going to be heartfelt, so if you don't remember the exact words you said when you found out you were having a baby, you can still talk about how you felt in that moment. You can also do a Google search to help you fill out pages such as What's Going On In The World, or to jog your memory on things that you experienced in the first, second, or third trimesters for the Pregnancy Memories page. And if a certain page just isn't working for you – don't be afraid to take it out. Our goal is to ensure that you have a beautiful keepsake, and we want filling it out to be simple and fun!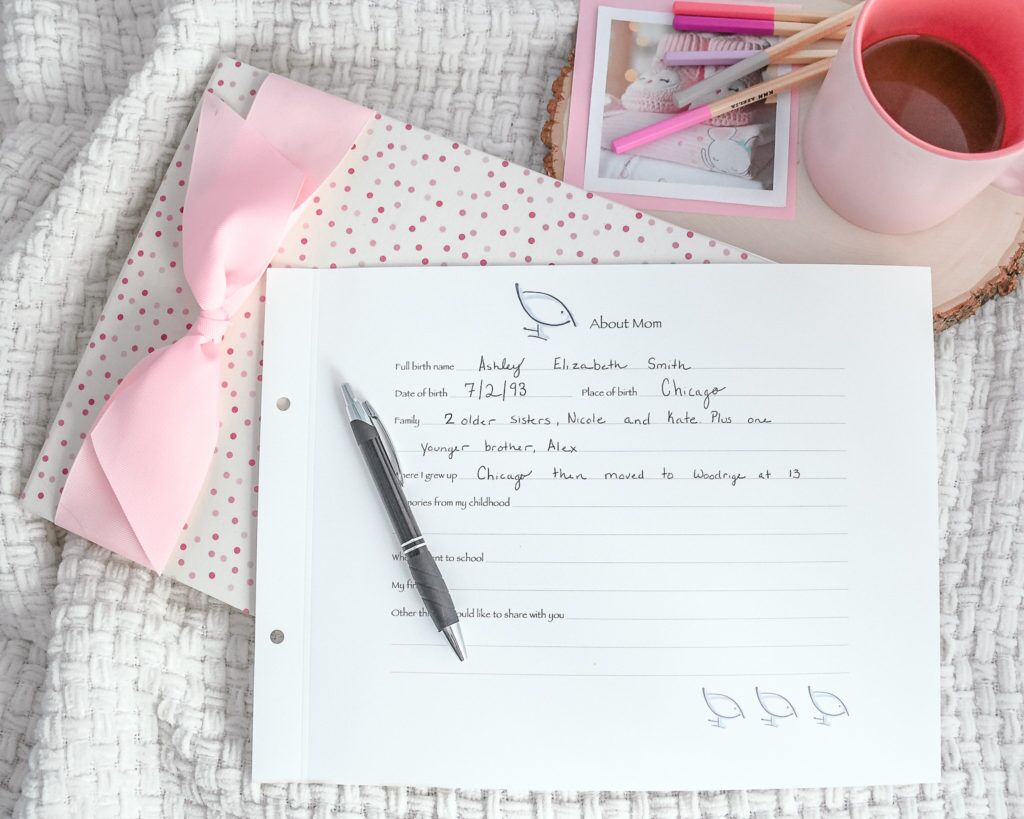 Hopefully with these tips, you'll find it easy to create a book of lasting memories – even if those memories are a little fuzzy. Already have your own memory book or journal? Use us for inspiration! All of our pages are on our website, and our prompts can be used as a guide. We'd love to see how you create your memory book! Tag us @tesseramemorybooks on Facebook or Instagram to share.