Not sure what to write in a baby shower book? Some guest books will have prompts to guide you (see our Baby Shower Keepsake!), but if you're struggling with what to write on a blank page, we have ideas to help.
Wishes or Encouragement for Baby
Years from now, the baby you're celebrating will love reading all of the kind thoughts and wishes written in their honor. Here are some simple examples of what to write.
You are so loved already. We can't wait to watch you grow!
Wishing you a future filled with love, support, and all the happiness in the world.
As you grow, always remember to be kind and follow your heart!
Welcome to the world, little one! We hope you grow up to find a world filled with love, laughter, and endless possibilities.
You're so lucky to have the parents you do – go easy on them and remember how much they love you!
Reminisce
It's hard to imagine our parents as having lives before we knew them. Write out a quick story or anecdote about the parent-to-be. It's a message their baby is sure to appreciate one day!
I remember when your mom told me she was going to be a mom for the first time. We can't wait to meet you!
When we were little, your mom and I loved to do/go/play xyz. I can't wait to watch you grow up and do the same!
I've known your mom for ___ years, and I'm so excited for her to welcome you into this world.
Since the moment your parents met at ________, I knew they were perfect for each other. I can't wait for them to embark on this new adventure together!
My favorite memory with your mom/dad was when ________________.
Remember KISS (Keep it Simple, Sweetie!)
Never underestimate the power of writing a simple "congratulations" message. After all, your purpose in being at the baby shower is to celebrate the parents and their baby-to-be!
Congratulations to you both! You're going to be the best parents.
Sending all our love and warmest wishes to you and your growing family.
So happy to celebrate you and your littlest love! Congrats, mama!
Wishing you all the best in this new chapter. Enjoy those squishy baby cuddles!
Congratulations! I can't wait to meet your newest addition. She's already so loved!
Use What You Know
Parenting advice not your forte? Write about what you know! Tell the new parents about your favorite books as a child, or write out your favorite quote. Even if your message is short, you can still give the new parents your well-wishes in a way that comes across as genuine and kind.
At the end of the day, writing a message as simple as "sending you all the love, you're going to be the best parents!" will be a thoughtful addition to their baby shower book, or even the card you give with their gift.
Need to shop for your own Baby Shower Guest Book? We can help!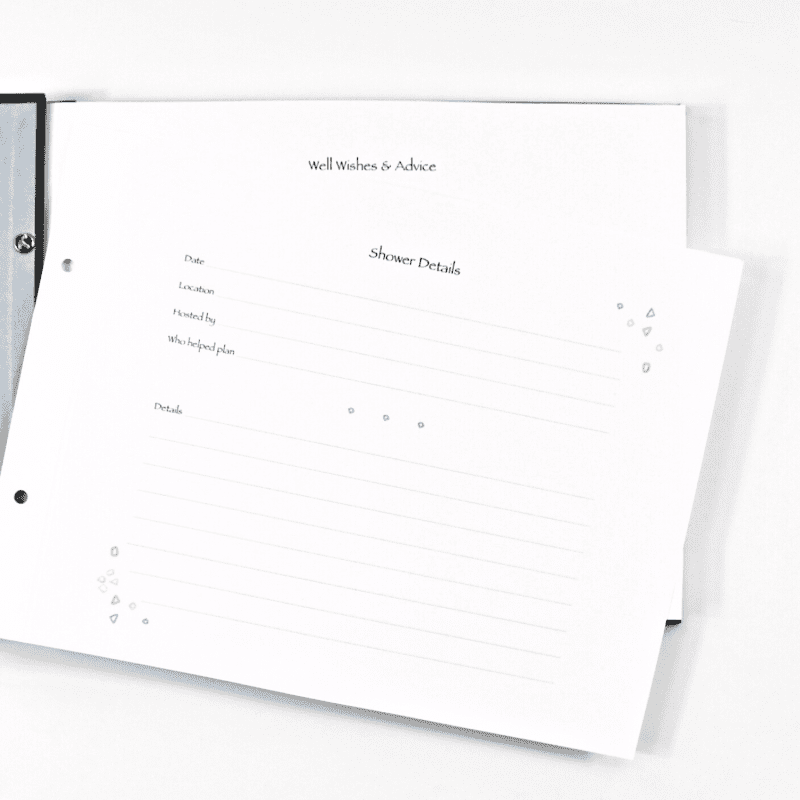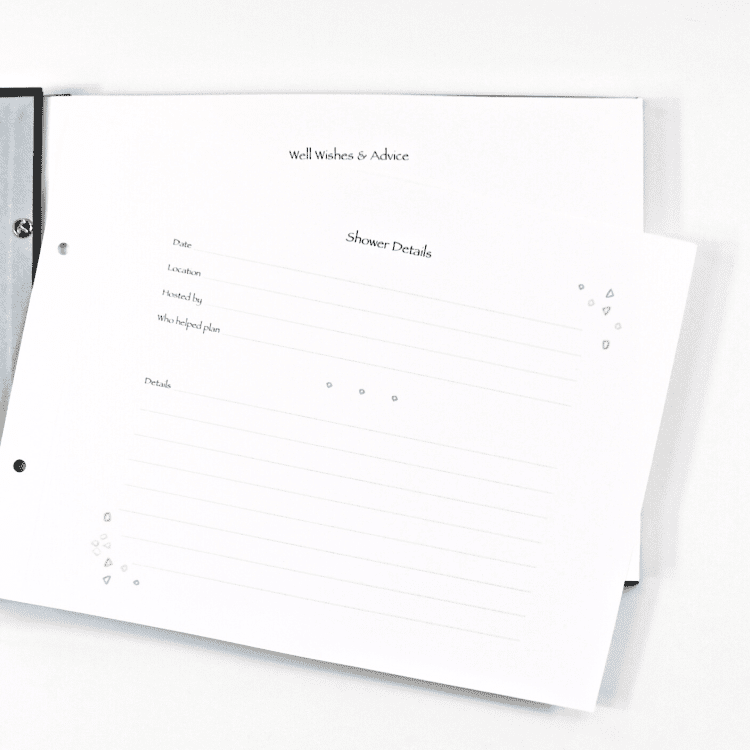 Need the perfect Baby Shower Gift? You may also love Tessera's Baby Gift Guide or 10 Baby Registry Must Haves. And don't forget to follow us on Pinterest and Instagram for more tips and inspiration!