Summer is here and travel season is back! With that said, we know that making travel plans can be daunting, especially if they include bringing your baby along for the first time. So to help make your planning as stress-free as possible, we compiled a list of 3 ways to ensure your road trip with baby is smooth sailing.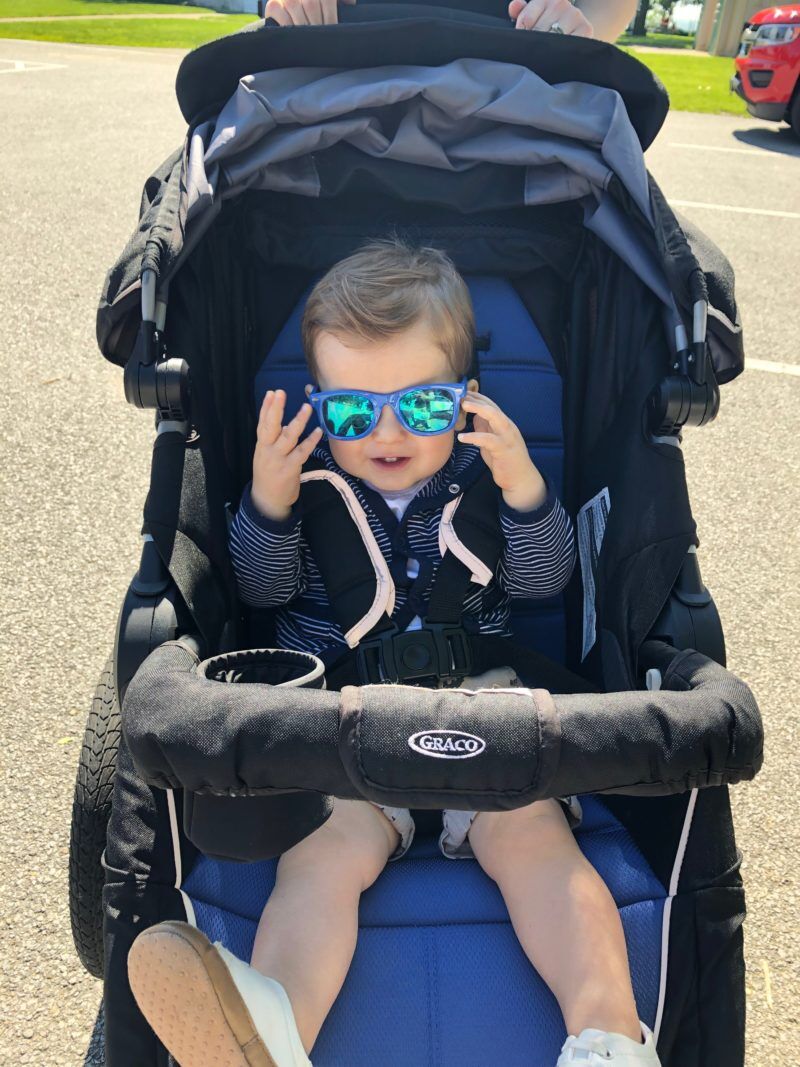 Pack the Essentials
Have you ever found yourself stuffing 6 pairs of shoes that you haven't worn in two years into your suitcase because you MIGHT need them on your vacation? How about the 4 stuffed animals, 6 blankets, and 10 books you packed for baby's overnight trip to grandma's?
When road tripping with baby, the key is to simplify and only pack what you absolutely need. This makes the whole experience less overwhelming, and your time spent packing everything back up to head home will be cut down significantly. Remember, most things can be purchased when you arrive at your destination!
To start, break your packing into categories: somewhere to sleep, somewhere to eat, something to wear, something to play, and a way to get around.
Pack-N-Play
From ages 0 – 2 I've found that a Pack-N-Play is a sleep essential. They fold up nicely for the car and are a breeze to pack and unpack! I prefer this over a travel bassinet for babies because you can also use it as a play space. If you're tight on space and baby is little enough, opt for the latter.
Travel High Chair
A folding travel high chair is a must! These chairs are genius foldable contraptions that secure onto tables of most sizes. They're great for restaurants, outdoor tables, and more, and can be used up to nearly 40 pounds depending on the model. A tip when it comes to eating? Bring what you need for the car ride, but save the rest of the shopping for your destination.
Clothing
Great for babies still in their first year, my rule of thumb is to pack 2 outfits per day if you're staying somewhere without access to a laundry machine. This gives baby one outfit to wear and one as a backup in case there's a blowout or spit-up incident. Save space by making like Marie Kondo and roll up baby's clothing when packing. The two outfit rule applies to pajamas, too!
Play Time
Packing toys and gadgets are things that I have struggled with over the years and tend to overdo. What has worked best is bringing a playmat that can be folded up and easily tucked away, and one or two interactive toys. The V-tech remote control has been a hit in my household for years! The rest of the entertainment can come from your vacation activities or objects around the place you're staying. Never underestimate the power of a pot and a wooden spoon!
Getting Around
How many times have you packed up the car just to realize your stroller wasn't in there (and had no hope of fitting)? When going on a road trip, I highly recommend using an umbrella stroller if your child is 6 months or older, or baby-wearing with a wrap or carrier. The umbrella stroller can easily slide in between seats in the car, and a wrap can be folded into a suitcase.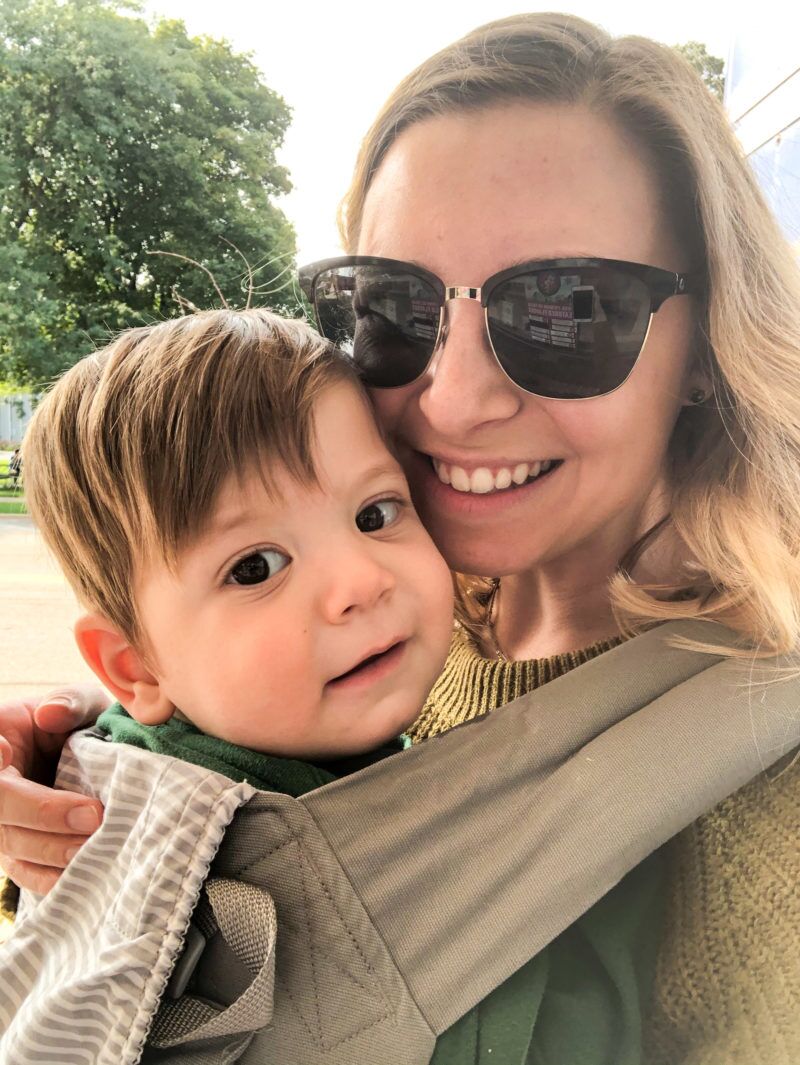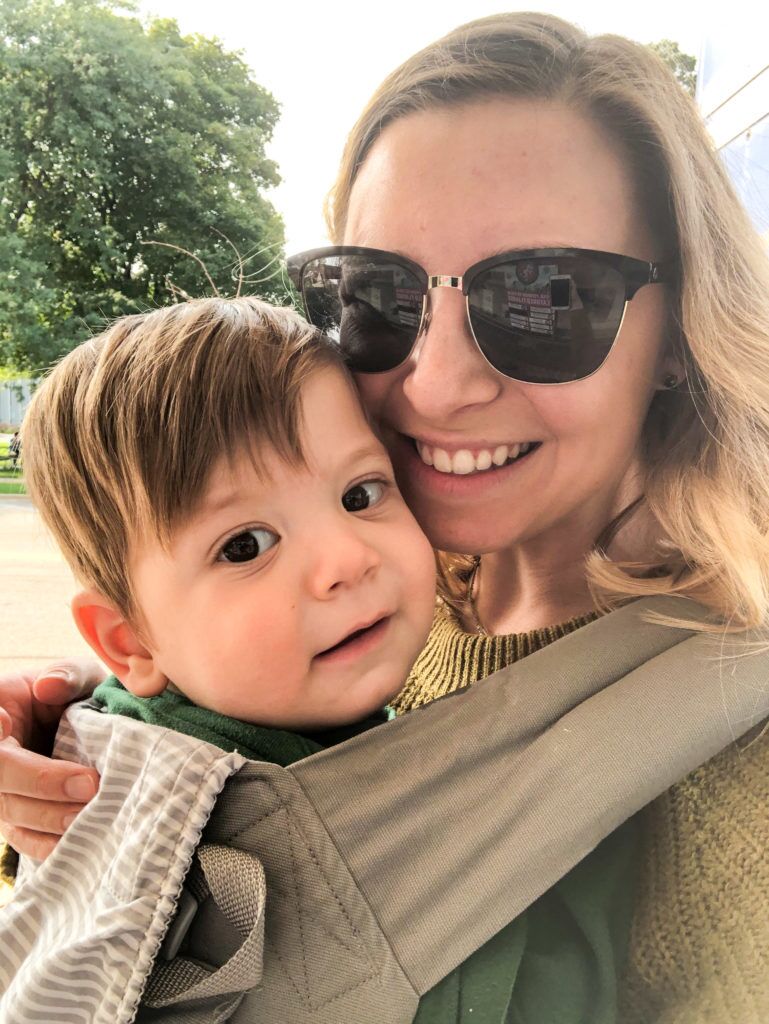 Plan Activities for the Car Ride
When we did a 4.5 hour road trip with our 15-month-old, I knew I would benefit from having his favorite shows easily accessible. I loaded up our iPad with downloads from Netflix and attached it to the back of the seat with a headrest mount. It worked like a charm and he was entertained with his favorite movies! We also kept him occupied with water activity pads, easily dissolvable snacks, and a couple of touch and feel books. For babies under a year old, we love using attachable car seat activity toys.
Are you traveling with school-aged kids? Set them up with our Kids Travel Journal! These Journals are a great way for kids to record the details and excitement of their trip. They come with stickers and extra space to draw, giving them the flexibility to be creative and stay entertained during a long car ride.
Break it Up
Treat your car ride like the early days of feedings and stop every 2 – 3 hours. Even if your little one isn't walking yet, they need to stretch out just like we do! Use your stops to get gas, take a bathroom break, change a diaper, eat a snack, or get some fresh air. Give yourself plenty of time and try not to stress. Although frequent stops may elongate the time it takes to get to your destination, baby will be thankful for the little breaks!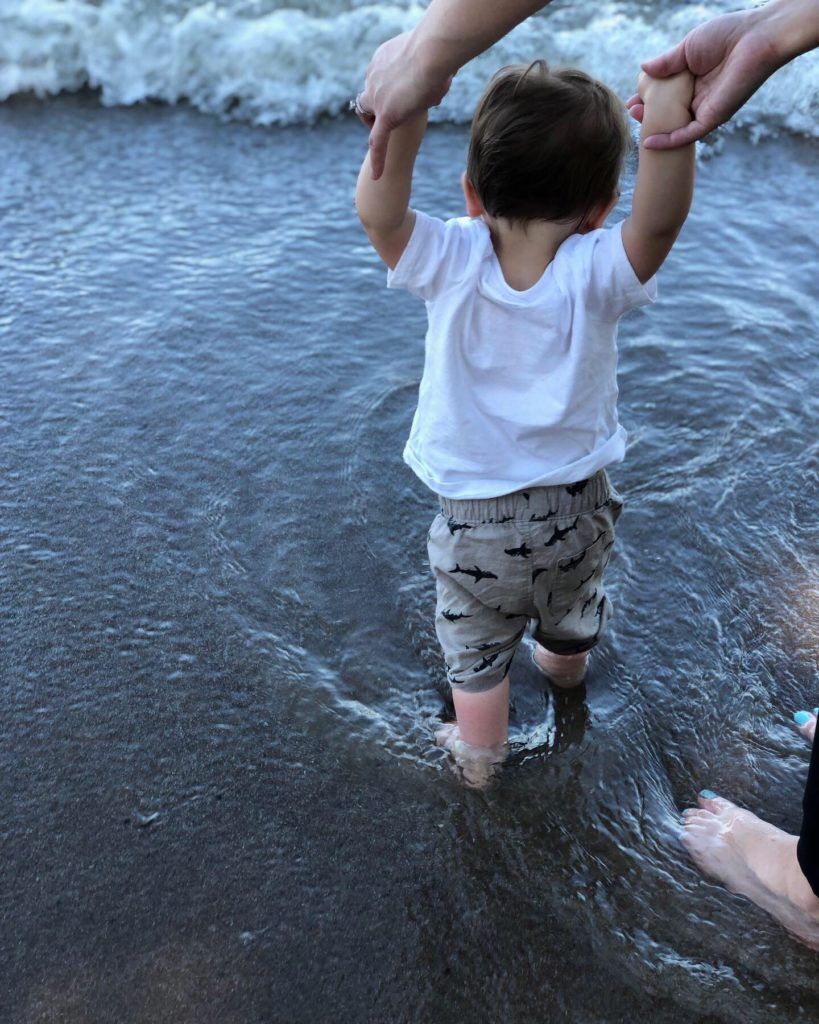 Whether it's your first road trip with baby, or you're seasoned travelers, remember to record your trip in your Baby or Family Memory Book! We've found that the easiest way to do this is to take a few of our Favorite Memories or Highlights and Activities Additional Insert Pages. You can fill them out on the trip as you go and add them to your Memory Book later. The pictures you've taken along the way can be added later, too. Then tag us @TesseraMemoryBooks on Instagram and Facebook to share your adventures!