Traveling to a kid-friendly destination wedding? When you're searching for unplugged activities to pass the travel time, opt for something that will entertain and become a lasting keepsake of the adventure!
Packed with fill-in-the-blanks, easy-to-complete games, and plenty of room for photos and keepsakes, our Wedding Kids Journals make the perfect companion to your child's destination wedding experience.
Each journal comes with a themed sticker sheet, great for decorating the pages or cover. Plus, you can add an additional sticker sheet for more than 25 different wedding destinations! Here's how to get started:
Pick your Kids Journal
We've designed two prompted Kids Wedding Journals: I'm Going to a Wedding and I'm in a Wedding. Each Kids Journal is designed to capture your child's experience and memories, whether that's being a flower girl or ring bearer, or attending as a guest.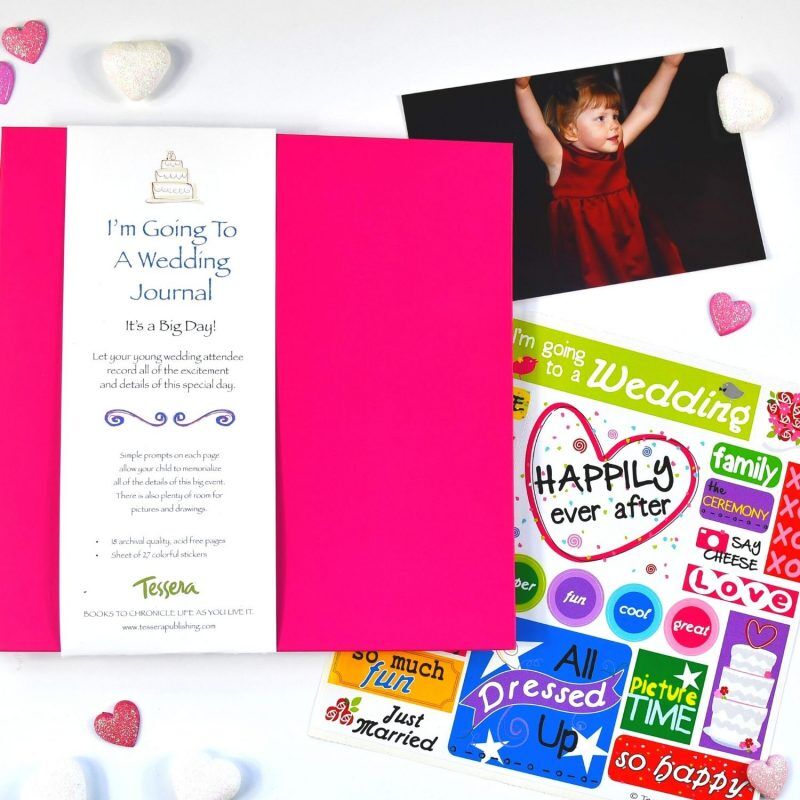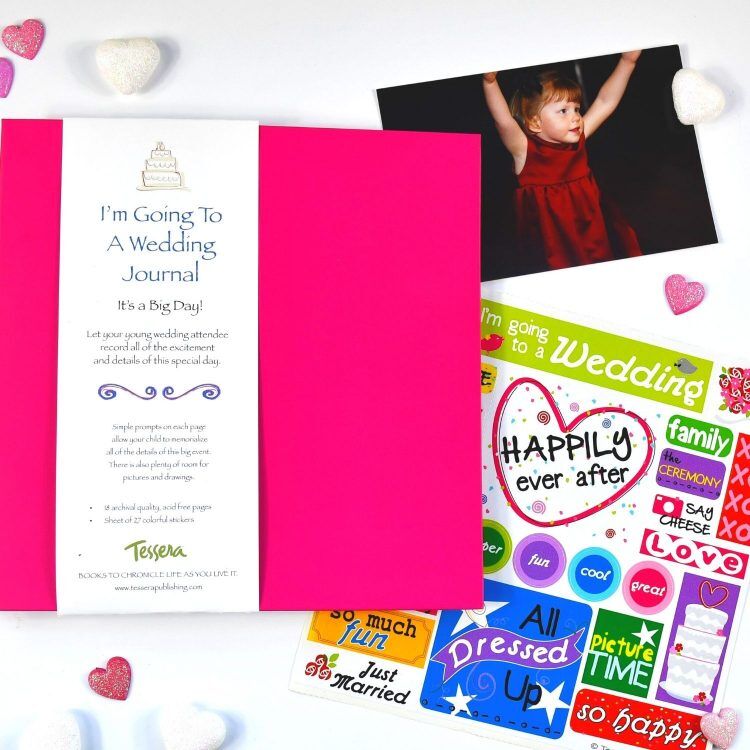 Pick your cover
Our covers come in 8 different color choices: Kraft Paper, Red, Marigold, Green, Blue, Pink, Purple, and Stripes. Pick your child's favorite color, or take it a step further and coordinate with the couple's wedding colors.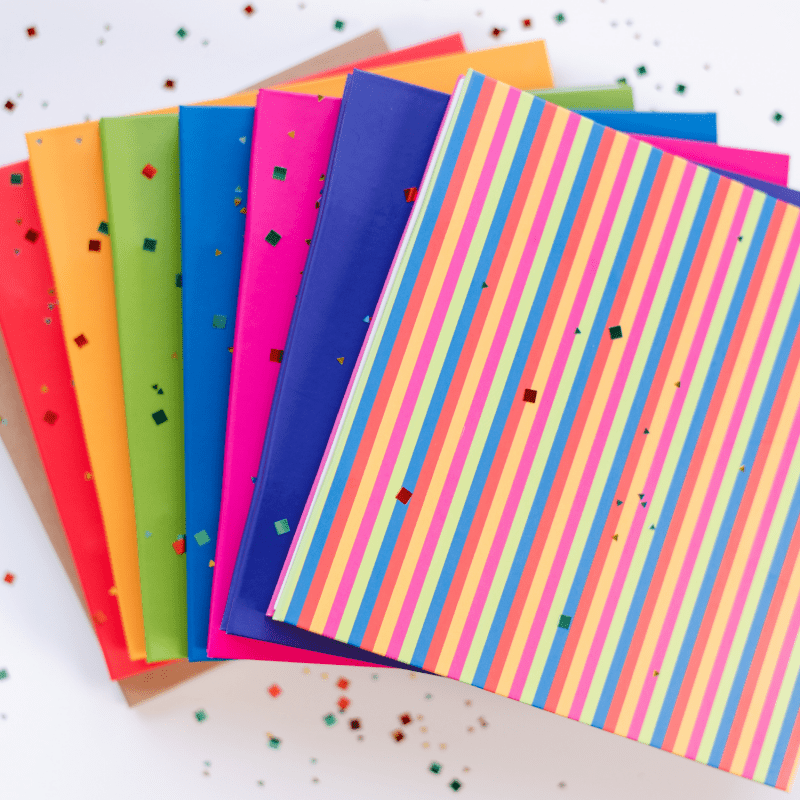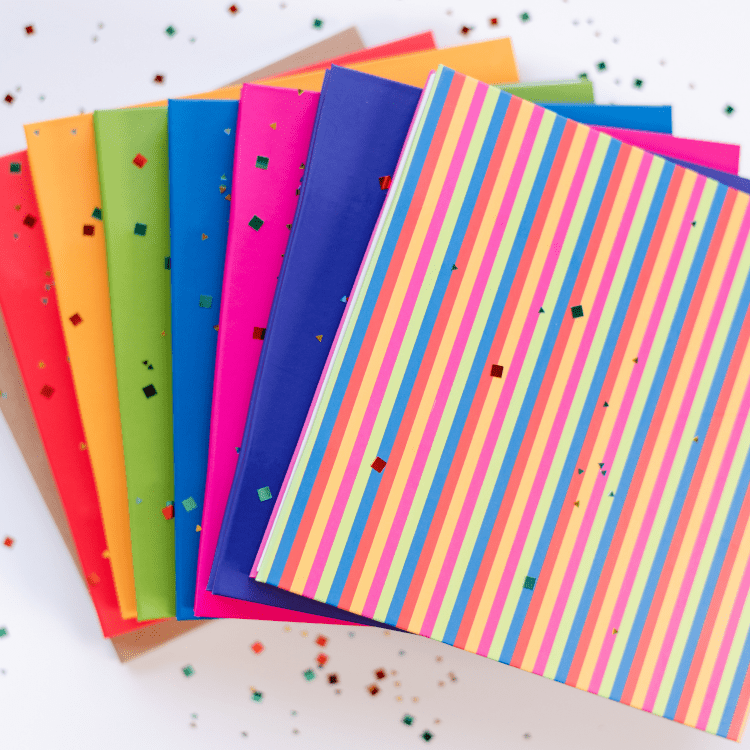 Add accessories
Add an optional extra sticker sheet custom to your destination. We offer over 25 different locations including Hawaii, the Caribbean, Paris, and London.
Don't forget the markers and glue! We've made it easy for traveling parents by including Crayola thin tip markers and an Elmer's glue stick directly on our website. Just add photos and your kids will have everything they need!
Filling out the Journals
To make these journals a fun cocktail hour or reception activity for kids, we've included several games that can be completed with or without a friend. The prompted pages can be filled out after each wedding event, or all at once on the way home. If your child is too young to write, you can act as secretary and fill out the pages together.
Tessera Tip: Bring a Polaroid camera so kids can glue their pictures directly into their journals without having to wait!
Why We Love Kids Journals
Not only do our Kids Journals make great screen-free activities, they also serve as a snapshot of our children at a specific point in time. They capture the memories and perspective of a particular age similar to a diary, but with more structure and fun!
We love looking back at our own kids' journals to see how their handwriting has changed over the years, the funny things they've said, and the details they've remembered the most. They're a must-have to capture the exciting experience of attending a destination wedding!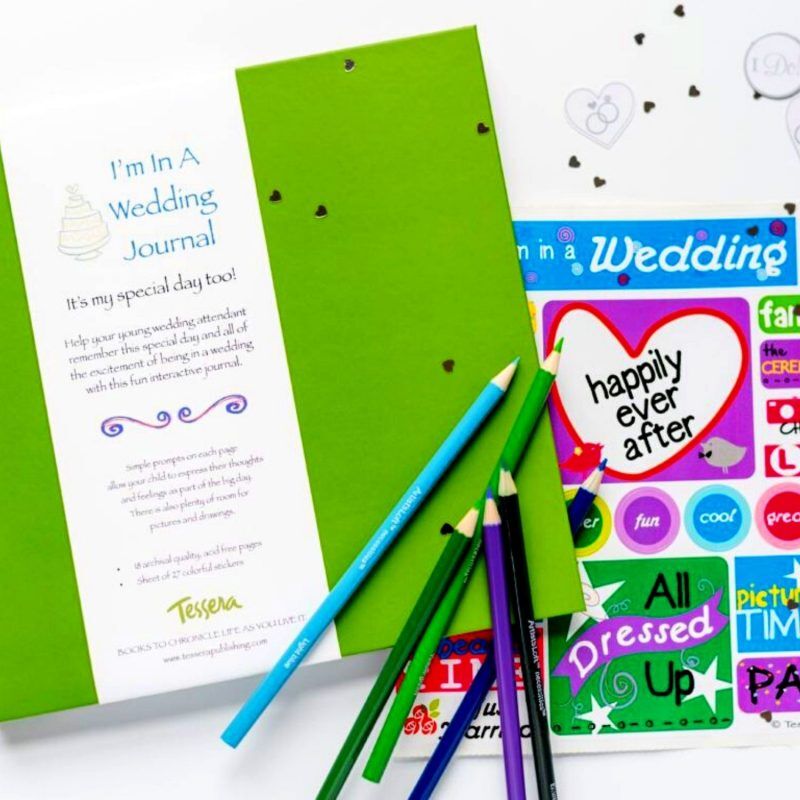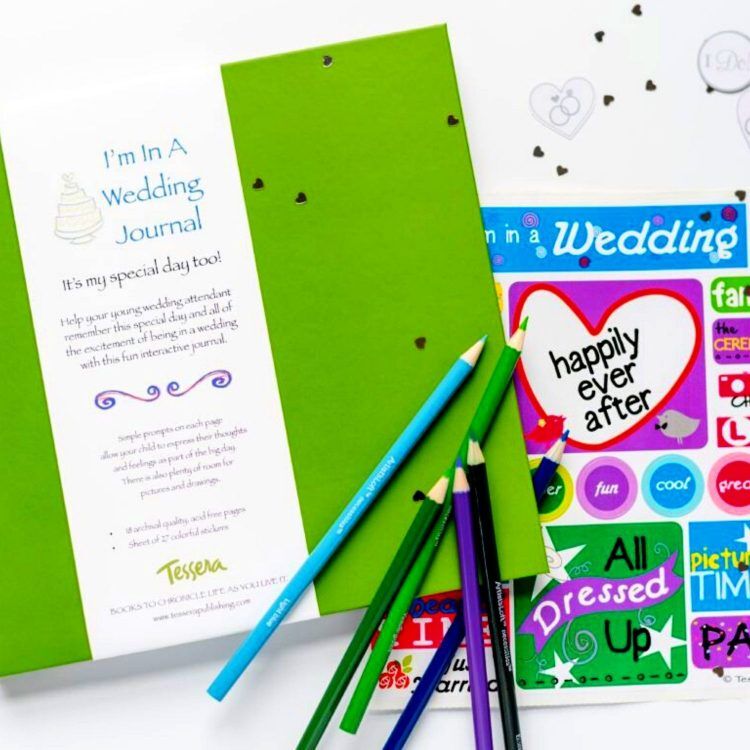 Looking for more? Check out our blog post on 5 Tips to Help Your Child Capture Their Vacation Memories!