Celebrating a recent high school graduate? Congratulations! We know this transitional time can be both exciting and nerve wracking for families. Wasn't it just yesterday they were toddling around the house?
If this is your child's last summer at home before embarking on their next chapter, setting aside time to create something together may help ease the transition and will be meaningful for you both. Stuck trying to come up with what to do? We can help!
Our High School Memory Book is a creative and heartfelt way to connect with your child while also compiling a lasting time capsule of memories. Whether the book stays with you for a few years, or they take it with them when they leave, the memories of the time you spent together will be as meaningful as the keepsake you create.
Read on for how to get started!
Start with the High School Memory Book
Choose your cover + cover accents
Choose from our selection of leather, silk, and cotton wrapped book covers. Many of our customers match their book to their teen's school colors with the addition of a ribbon or custom name plaque.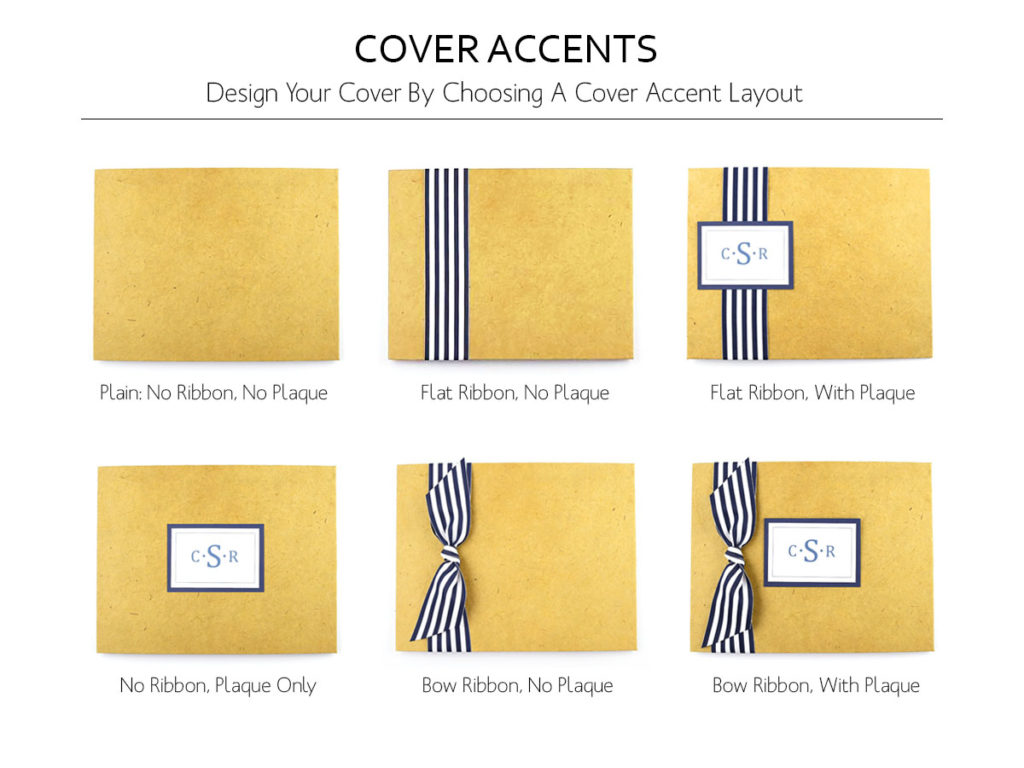 Add Additional Insert Pages
Our Memory Books are bound with screw posts so pages can be removed, rearranged or added using Additional Insert Pages.
Designed to capture more details, memories, and photos, Additional Insert Pages are sold in 12 page packs and can be added to any of our books.
Add in Favorite Memories Pages for more details, A Letter to You Single Page for a personalized touch, or Photo Pocket Pages for preserving special photos of your high school graduate.
Organize Your Memories
Since you're compiling your child's High School Memory Book after the fact, this part may require a little extra digging for older photos and keepsakes. Here are some tips that can help:
Use the pages of your book as a guide to find the photos you need
Check out the Memories tab on your Facebook page for old photos + important days you may have captured
Ask your teen to send you their favorite photos – chances are they have more than a few on their phone!
If you have them, use programs from plays, certificates and honors, and other memorabilia to fill the blank sides of your pages.

Don't have any of this? Don't stress! Focus on what you and your child can recall. Creating a memory book together is more about the experience. If you don't have extra photos or info to fill the pages, simply remove them!
Another quick tip: before you start filling out the pages, it may be easier to remove them using the screw post binding in the back of the book. With pages removed, you can each add information or photos at the same time. This is also a great time to leave out any pages that may not apply.
Fill Out the Pages Together
This is your chance to connect with your recent graduate!
Take a stroll down memory lane with the photos and keepsakes you've found and use them to spark conversation before placing them in the book.
Ask your child what their favorite activities were and what they enjoyed most about their summer breaks. Ask about their classes and friends, and take turns writing on the pages. Each school year includes two Things & Times to Remember pages so you and your child can fill them out at the same time if you choose.
At the end of the Memory Book, the prompted pages capture details of their graduation, honors and distinctions they've received, plans for the future, and more. While your teen fills these out, add your photos, write them a letter, or compile the rest of the book.
Don't forget to share with us! Show us your Memory Books or send us a message on Instagram or Facebook. We'd love to hear about the ways you've been connecting with your high school graduate before they leave the nest!