Our Memorial Guest Book was designed with the help of one of our customers after losing a parent. Unimpressed with the lack of detail in a traditional guest book, he came to us in search of a book that would not only serve its purpose in keeping record of the memorial guests, but also act as a keepsake to honor the memory of his mother.
With his help, we created a Memorial Guest Book that captures guest signatures, cherished stories & memories, floral gifts & contributions, and details of the memorial. It's a simple and elegant way to keep all of the information you need and want in one place.
But when you're planning a funeral, we know that designing and managing your guest book is probably not top of mind. To create your Memorial Guest Book with ease and turn it into a keepsake that will capture and protect the memories of your loved one, simply follow the steps below.
Choose Your Cover & Personalization Options
There are many different themes to choose from when celebrating the life of your loved one, and we have the cover options to match. Our favorite Memorial Guest Book combinations are:
White Leaf Silk Cover with Black Satin Bow
Silver Blue Silk Cover or Pecan Leather Cover with an opal (off white) plaque
Tri-tone Silk Cover with Brown Grosgrain flat lay ribbon & brown plaque
Choose Your Style of Guest Pages
For the Memorial Guest Book, we recommend our Guest Pages with Lines or Boxes. The lined pages are great for guests to quickly record their signatures, while the boxes provide additional space for addresses. If you're leaning less traditional or have a smaller group of guests, Guest Notes or Stories & Notes may be a great choice for your book.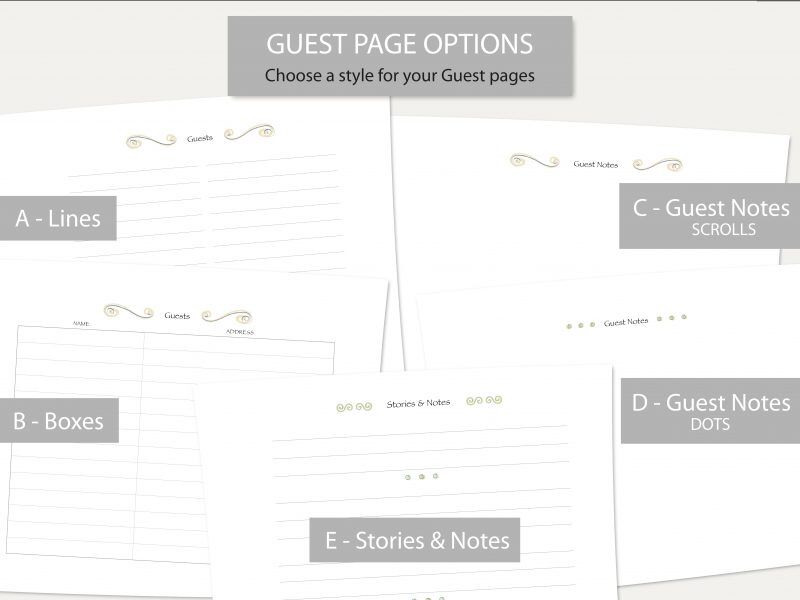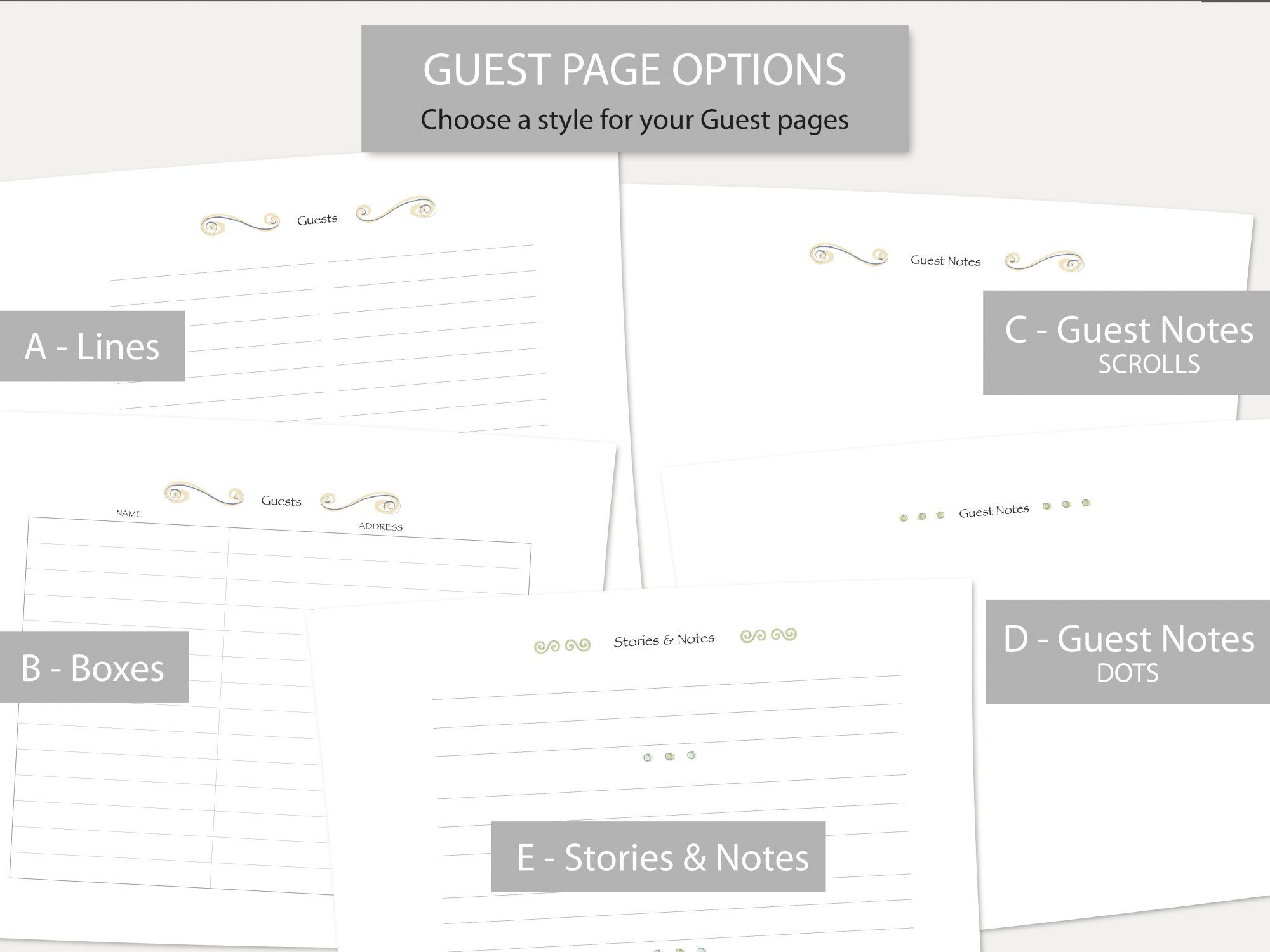 Place Your Guest Book at the Entrance
If the Guest Book is one of the first things your guests see, they'll be more likely to sign it right away. Set your book on a table near the entrance along with pens, photos, and flowers.
Remove Pages at the Reception
Each Memorial Guest Book comes with 8 Stories & Notes pages. With lines for 3 guests to write on each page, these pages are the perfect way to capture many happy stories and memories of your loved one. Easily remove these pages using the screw post binding. Then place them on tables or near guest seating with some pens to encourage guests to share. As guests leave, these pages can be gathered into a stack and placed in the keepsake box along with the guest book.
Place Completed Pages Back in the Book & Toss Blank Pages
Blank pages make guest books feel incomplete. If you have guest pages that weren't filled out, simply rearrange them in your book or toss them out. If you removed Stories & Notes pages, place the completed pages back in the order of your choosing.
Add Additional Details + Photos at a Later Time
After the memorial, you can add in the details of the service and ephemera. Not ready to finish your Memorial Guest Book? Each of our Memory Books comes with a keepsake box. More than just for storing your book, these boxes provide a safe space for photos, announcements, obituaries, and more. Use them to fill in your book at a later time – all of the dates and details you need will be there. When you're ready, you'll have a completed custom- keepsake celebrating the life of your loved one.