At Tessera, we know that new memories are made in every season of life. You celebrate family vacations, holidays, new experiences, a childhood team or activity, and everything in between – which is why we offer Memory Books for all occasions! But we also know that when life gets busy, keeping it simple is key to documenting childhood memories.
Favorite Memories
No matter which book you use to keep track of your child's memories, one of our favorite ways to include more details is with our Favorite Memories Additional Insert Pages.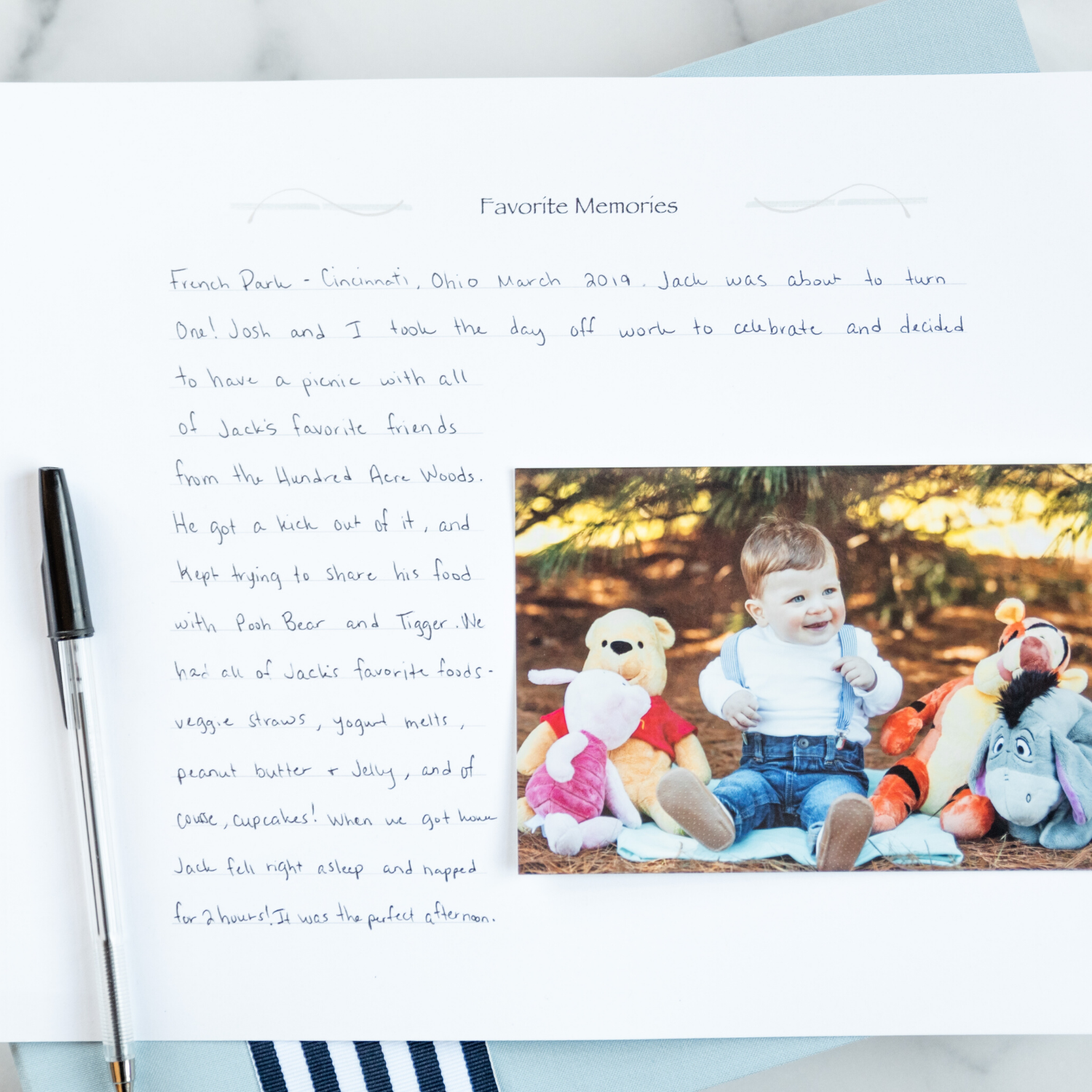 An easy way to add something you want to remember to any Tessera Memory Book, these pages are lined with space for a 4×6 picture on the front, and are completely blank on the back.
In your Baby Memory Book, they're the perfect way to record baby's first trip to the beach. Have a middle schooler trying out sports for the first time? Add the details and a photo of their first game to their Middle School Memory Book. Is your teen going to their first dance? Snag a Favorite Memories Page to capture the excitement of getting ready. Then add it to their High School Memory Book for a memory you'll both love looking back on.
Whatever the event or occasion, these Additional Insert Pages are a super easy way to document the information you want to remember without giving it too much thought or effort.
Keep It Simple
We love these tips from our president when it comes to memory keeping on the go!
"I find it easiest to keep a stack of these pages at home where I can quickly attach a picture, jot down the date with a few details and highlights of a trip or event, and then add it to the corresponding book once the pages start stacking up. Plus it's easy to duplicate a family trip or other event, so I'm able to add them to each of my kid's books. It's a simple way to keep my books organized and up-to-date, and the end result is just the same!"
Activities & Highlights Additional Insert Pages
Another option for easily capturing childhood memories is to add Activities & Highlights Pages to your Memory Book. These are great if you want to include quick snippets of an event but don't want to write out an entire page of details. We love these for school activities, day trips, and little the moments we want to remember.
What's your favorite way to fill out your Tessera Memory Book? Comment below or send us a message on Instagram or Facebook!