As freezing temps and winter weather rip through the Midwest, we're daydreaming of the promise of spring break and sunny days ahead. Whether you've been stuck inside trying to escape the cold, or you're one of the lucky ones watching from a warmer part of the country, we can all agree that spring break is the perfect time to unplug from the screens and reconnect with family after a long winter!
No matter if your plans this year include travel or staying close to home, we have the perfect activity to help you and your kids get away from those Zoom meetings we're all so fond of, and disconnect for the week. Perfect for a long car ride, a wait at the airport, or as an activity during the trip itself, our Kids Journals are a fun and interactive way for kids to record their adventures and flex their creativity. Read on to learn more about our favorites for Spring Break 2021!
A Tessera favorite, our Travel Journal is perfect for any getaway – if you're taking the kids skiing, hitting the beach, visiting a new city, or anything in between, kids can create their own keepsake of the trip. Packed with fun prompts, checklists, fill-in-the-blanks, a pocket for treasures, and stickers customized to your vacation, your kids can tap into those writing skills independently, or you can help them fill out the book. It's a journal that you'll love looking back on for years to come!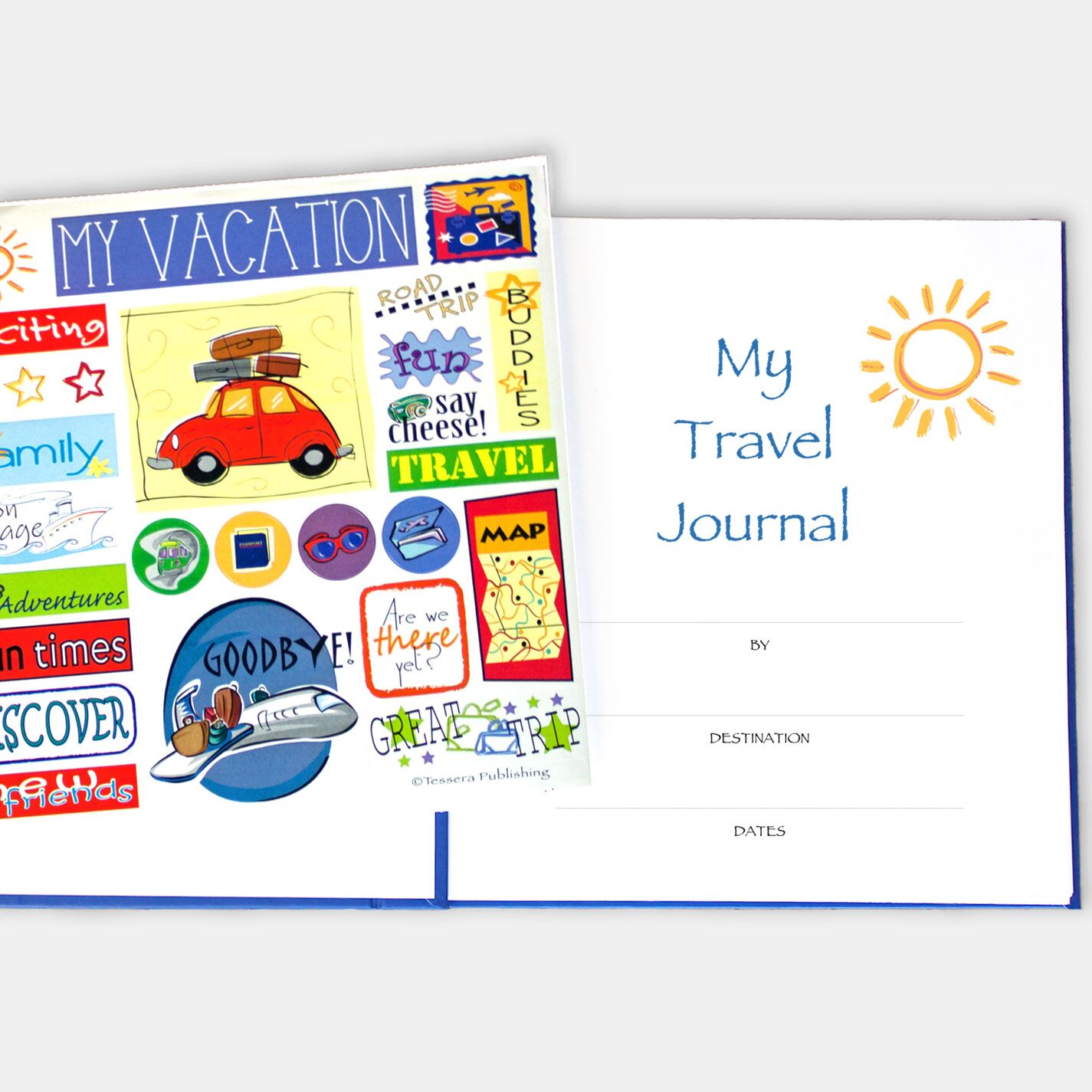 If you're staying close to home, or if you've scoped out the nearest one on your vacation, the zoo is a perfect way to spend the day! Even if you're a regular zoo goer, there are always fun ways to change up the experience. Start this zoo trip off in a special way by creating a scavenger hunt! Write out a list of animals to find, or use the zoo map and watch how excited your kids become when they're the first to spot the animal! Another way to mix things up? Zoo trivia! Challenge their knowledge and sneak in some fun facts. Your kids will have so much fun, they won't even realize they're learning! Later, when they're writing in their Zoo Journals, these games will help them fill out the prompts and the fill-in-the-blanks.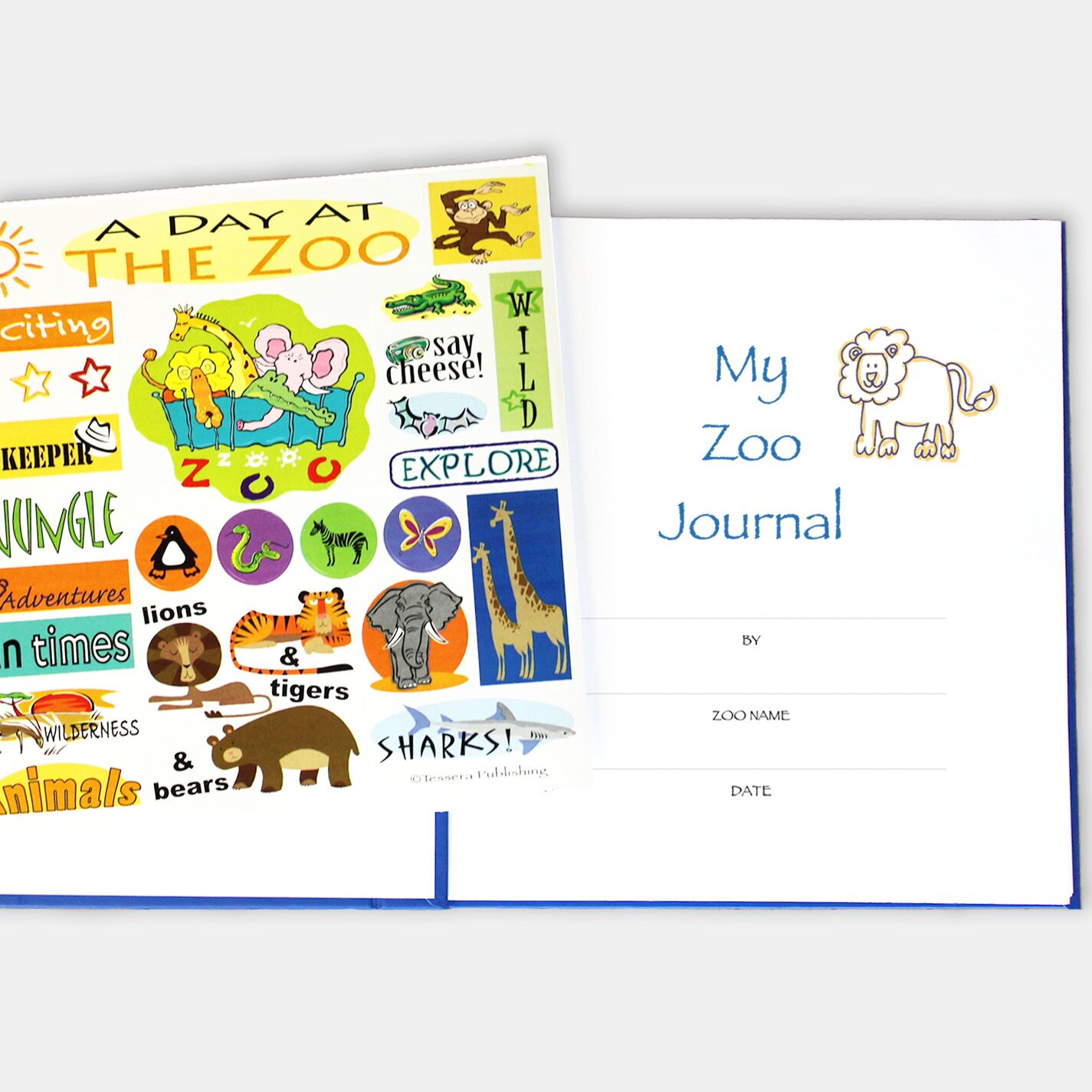 Perfect for the child who loves to write, Tessera's Lined Journal is a great wind-down activity to work on after a day of fun! Kids can use their imaginations to write stories, journal their thoughts of the trip, or keep a diary of their favorite memories. Like our other Kids Journals, the Lined Journal comes with blank space for kids to draw, use their sticker sheet, and attach pictures.
Whether your kids are filling out their Journals during the trip, or after you return, you can use pictures and other mementos to help jog their memories, or add to the book. In each Journal there are pages for pictures and keepsakes, and room to draw or add stickers. We love looking back on our own kid's Tessera Journals over the years to see how they've changed and how they remember our family trips.
Do your kids love to journal? Send us a picture or tag us @TesseraMemoryBooks on Instagram and Facebook! We'd love to see how your family is using our Kids Journals to unplug on your spring break!