Although our company started with our Baby Memory Book, we quickly realized that as our children grew, so did our need for a way to capture their story beyond the digital scope of our phones. With so many memories staying filed away on our camera rolls, we found that our favorite moments were either lost or forgotten over time.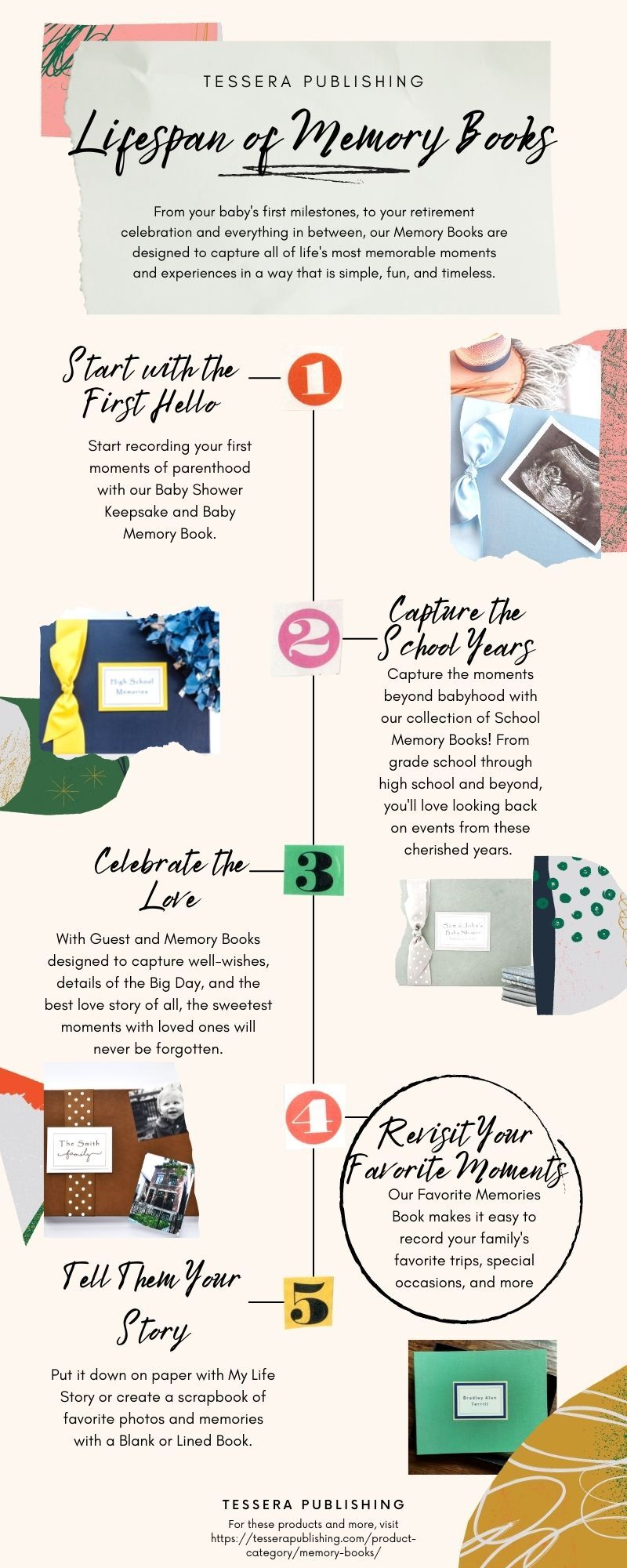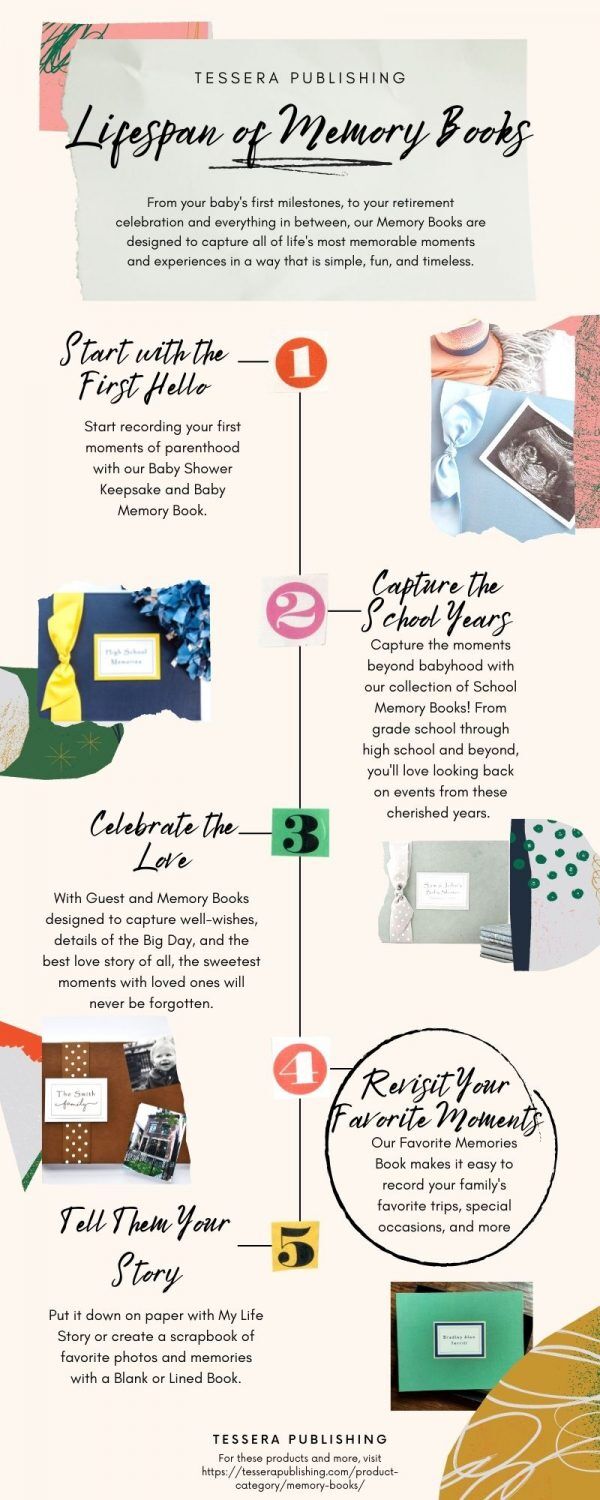 To fix this, we designed a beautiful and simple way to create a tangible keepsake for every stage of life. From birth through childhood, all the way through some of the most important adult milestones, our lifespan of Memory Books is there to capture it all.
Start with Baby
Document special moments leading up to the birth of your little one, and every milestone that comes after with our Baby Shower Keepsake and Baby Memory Book. While other baby books capture moments from birth through month 12, our pages capture the important highlights through year 3. Plus you have the option to add years 4, 5, and 6 with our Additional Insert Pages.
Document Childhood Memories
The "firsts" don't stop beyond the baby years. As your kids grow, you'll watch as they experience their first day of school, first soccer game, first dance, and more. Document these moments easily with our series of School Memory Books. Fill them out in real time, or all at once at the end of each school year. This is also a great time to introduce your child to our Kids Journals!
When the graduation caps are thrown, keep your memories of the celebration close with our Guest Book and Additional Insert Pages. Pages are designed to capture signatures or well-wishes from family and friends, school details, and "what's next."
Celebrate Life with Loved Ones
From bridal showers to milestone anniversaries and all of the holidays and events in between, you can find a Tessera Memory Book to document the memories. Each of our Memory Books makes a thoughtful gift for a bride, a new mom, parents, or grandparents. Or you can buy one to write down your own family memories.
Our Love Story and Christmas Memories have pages that span 8-10 years, creating a fun tradition and a treasured keepsake for your family. And when the pages run out? Add more years with Additional Insert Pages. Our books are designed to expand with your memories.
Reflect on Favorite Moments
Once the kids are grown and out of the house, the time for new projects begins again. Create a scrapbook of memories with our Blank or Lined Books. Make a time capsule of your favorite moments throughout the years. Write down your story. Celebrate new milestones! Turn your favorite moments into more than memories with Tessera.
From baby and beyond, we want to see how you've used our Memory Books. Tag us in your photos on Instagram or Facebook @TesseraMemoryBooks, or message us to say hello at customerservice@tesserapublishing.com.