Pop the champagne, it's time to celebrate! If you're one of the many in the thick of wedding planning this season, we have 4 guest book solutions bound to bring some creativity and love from your guests into your Big Day.
Tessera Wedding Guest Book
Our Wedding Guest Book is the perfect keepsake to add to your registry! It makes a wonderful bridal shower gift, or you can order as a custom gift to yourself before your wedding day. Choose the cover and cover accents to match your wedding colors, and select your favorite style of Guest Book Pages to completely customize your book. With pages to capture those important wedding details and well-wishes from your guests, it's a memory and guest book all-in-one! Read more on how to get the most out of your Tessera Guest Book here.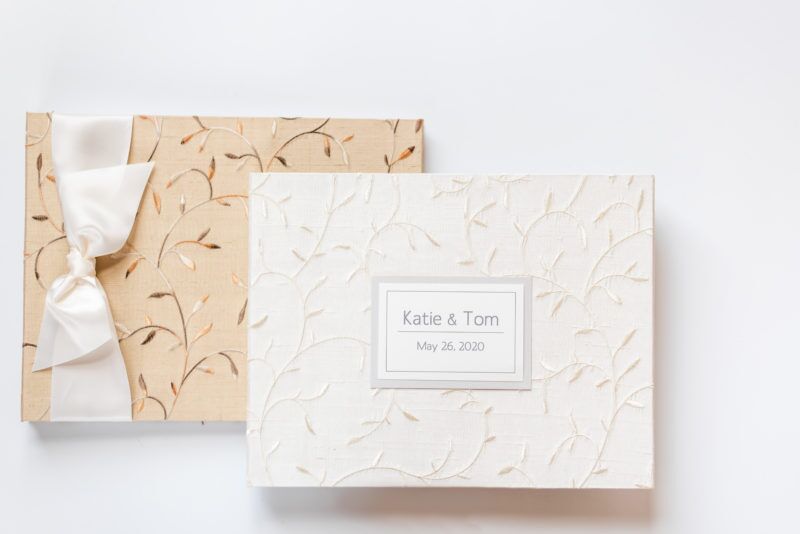 Polaroid Guest Book
My now-husband gifted me a Polaroid camera the very first birthday of mine that we spent together, and two years later it ended up being the perfect accessory to our wedding. I knew our friends and family would love playing around with the new version of an old-school model, so I decided to have them create a guest book out of their selfies!
I set up a station with the camera, extra film and batteries, double sided tape, a framed instruction card, and a blank photo book and let my guests have at it. There's something spontaneous and fun about a Polaroid picture, and the end result was super cute!
This would also be a great way to use our Blank or Lined Book, or you can include the Polaroid pictures on the back of each guest page in your Wedding Guest Book. It's the perfect way to create a modern book with a vintage flair!
Postcard Guest Book
One of my dear friends is an avid national park goer, and was proposed to by her now husband on a trip to Shenandoah National Park in Virginia. Naturally, they decided on a national park theme for their wedding! They extended this to their guest book by having us write our well wishes and advice on postcards from all over the country. What better way to pay homage to their love of nature and travel?! It was a creative way to send our love to the newlyweds, and it was fun to see all of the different national park cards!
A Tessera Tip – incorporate this into your Tessera Memory Book by slipping those postcards into our Photo Pocket Insert Pages. ;-)

Object Guest Book
Don't be afraid to pick an object for your guests to sign. Are you a fan of traveling? Pick out a globe! Do you plan your week around game night? Have your guests sign a Jenga block! With a Sharpie, the possibilities are endless.
We were gifted the sweetest vase for our wedding, and used this as a second option for guests to sign if they weren't into the polaroid guest book. Years later, it's still fun to fill with flowers and reread the notes from our wedding day!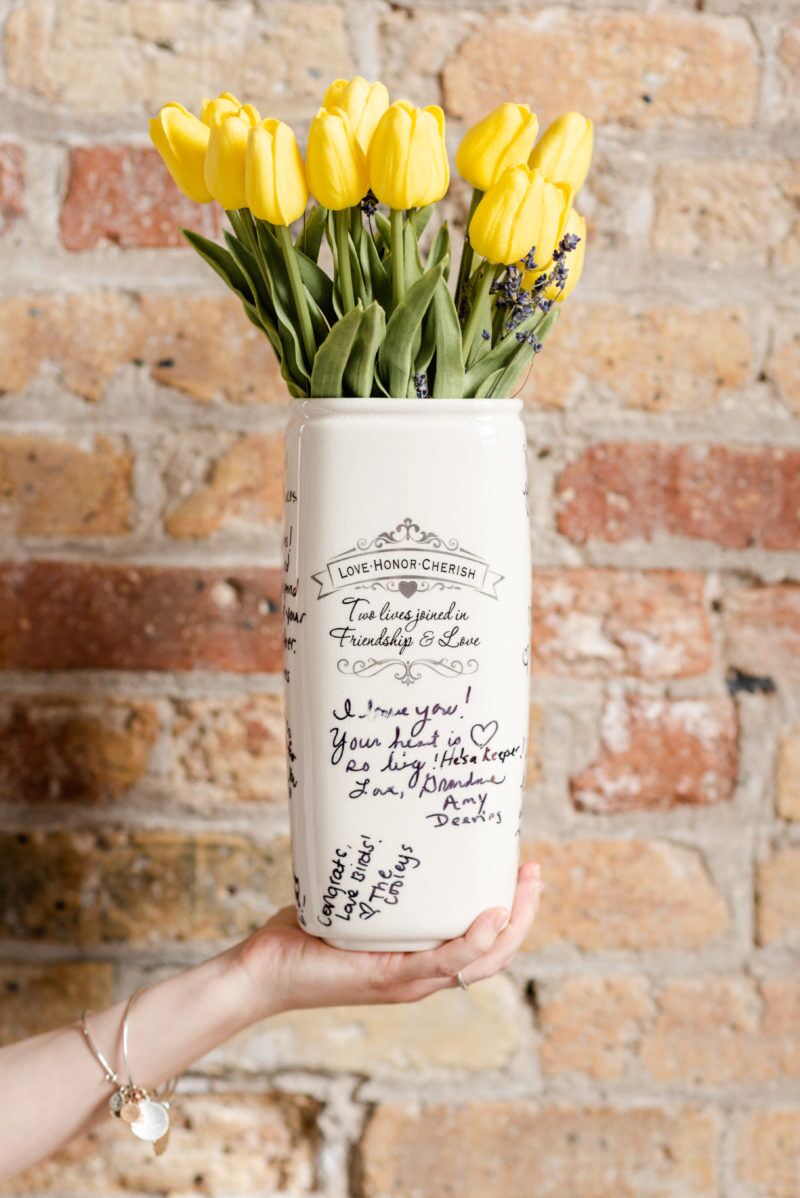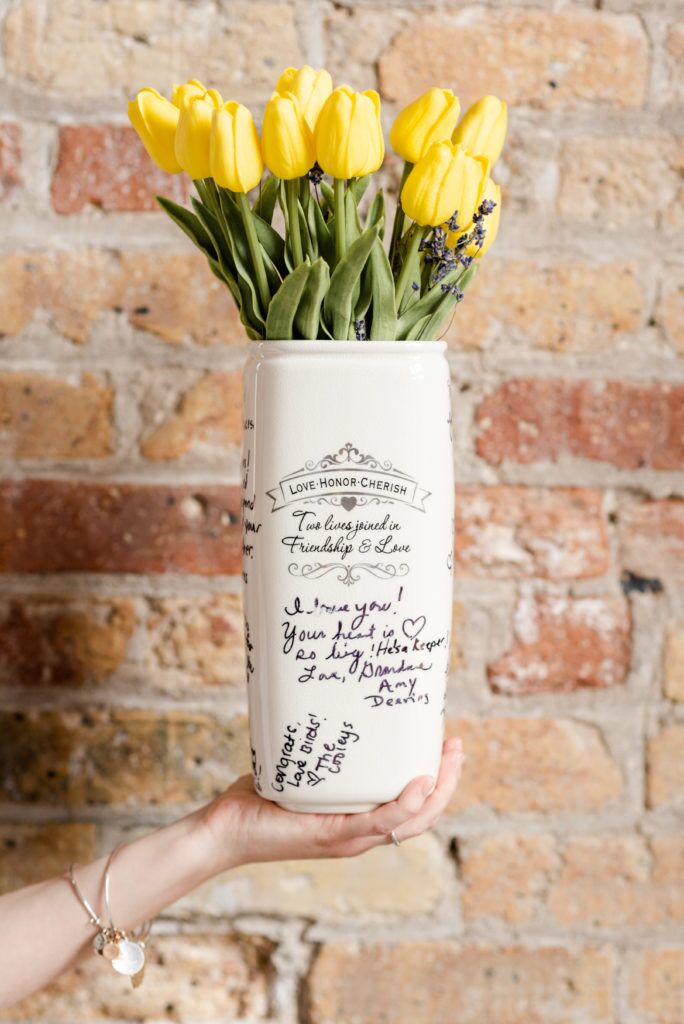 No matter what you choose, we hope that your wedding day is a dream! Have a creative guest book idea that you'd like to share? Drop your thoughts into the comments below or tag us @TesseraMemoryBooks on Instagram or Facebook!